Mate is an incredibly powerful translator app which is deeply integrated with iOS. It lets you easily translate words, texts and speech anywhere on your iPhone or iPad. It works both online and offline, as well as available in dark and light mode. Mate will have your back with 103 languages.
Mate is equally helpful if you're mastering a new language, want to take down a language barrier when going abroad, or just occasionally need to translate a web page, email, message, etc.
https://apps.apple.com/pl/app/mate-translate-speech-text/id1073473333
Make Your Android Home Screen extremely Fast,Cool,Stylish,Small,Safe and easy to use
Arc 3D Launcher comes with Free 3D Themes with all customizations you would desire for you phone, customize like anything in this 3D Sci fi Futuristic styled Launcher, it is not just all about the Science Fiction movies feel but it has so much performance driven features which also saves battery.
https://play.google.com/store/apps/details?id=apptech.arc.pro
Find Your Lost Devices and Headphones – Fast!
Need Help Finding Your Nearby Devices and Earbuds? Install this App Now to Find them In Seconds!
KEY FEATURES
• Locate any Bluetooth device that is broadcasting a BLE (Bluetooth Low Energy) signal.
• Find your devices and headphones, in seconds.
• Save money by not having to replace lost devices.
• It also works as a tracker, so when your devices leave a detectable area, you will get a notification and sound alert.
• Record the name, distance, first seen time, and last time seen of the device you are tracking.
• Use the app anytime you want to find your friends nearby in a crowded place, such as a train station, plaza, etc. Works indoors and outdoors!
• The interface design is easy to use and completely intuitive. It's fun to use. You don't need to read a manual.
Create frame-by-frame animated GIFs with your camera! Stop Motion GIF is very easy to use. Features include:
* Ghost ("onion skin") frame layering to help you line up frames!
* Alter the playback speed of the GIF
* Simple editing tools to add/delete frames and add text to existing GIFs.
* Save GIF to photo library
* Save GIF as MP4 video
* Share GIF via email, MMS
* Export GIF to 5SecondsApp for for more advanced editing.
This app should be especially handy to travellers that leave their cars parked at airports for long stretches, or for drivers that leave their cars in multi-tiered parking lots.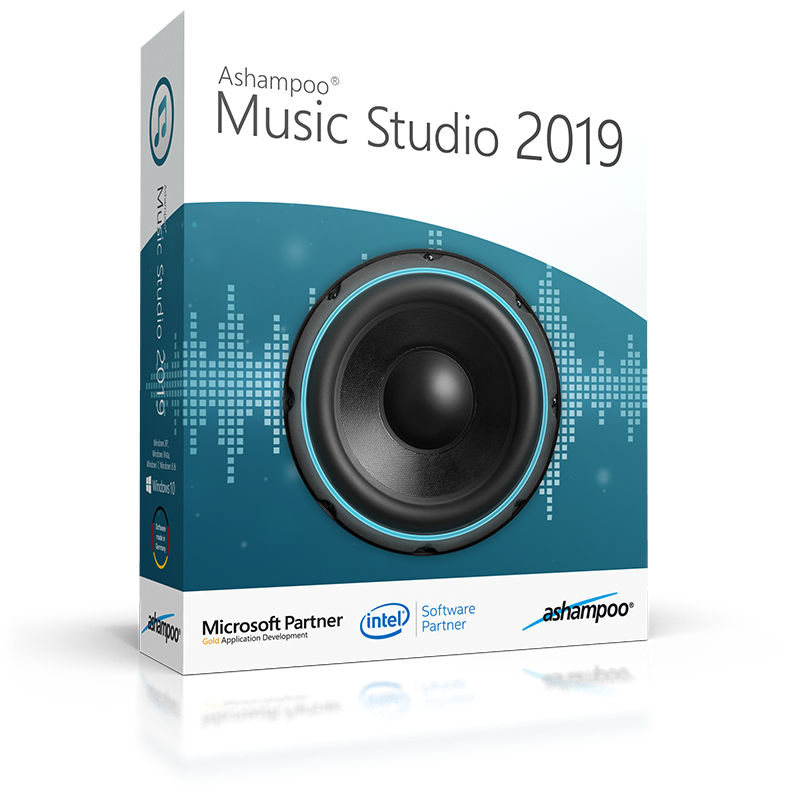 Ashampoo Music Studio 2019 is a tried and tested music program for Windows to edit and burn audio files. Audio disc ripping happens quickly and missing track information is filled in automatically based on an extensive online database. Files can be burned or converted into different audio formats. Continue reading »
Best Way to Transfer Photo, Video & Music between iPhone iPad and Mac
Your bulky 4k videos max out iPhone storage. Your chaotic songs mess up music library. Your HD records and HEIC photos run into format issues. Your valuable data are exposed to cybertheft attacks. Meet MacX MediaTrans – the best iTunes alternative. Secure, backup and transfer photos, music, videos, ringtone, ibook, iTunes purchases, etc, all in one fell swoop. Say goodbye to space woes, data loss, lengthy syncing, and other iTunes errors or restrictions.
https://www.macxdvd.com/mediatrans/
https://www.macxdvd.com/giveaway/mediatrans-giveaway.htm
Download: macx-mediatrans-mac-giveaway-6.8.dmg
License Key: CB5FJ-LF3UI-P7M27-F732O
*Please Note:*
Register the software prior to Feb. 12, 2020.
This giveaway version doesn't support free upgrade.
Get your Avira Phantom VPN Pro 6-month subscription for free on all your devices – Windows, macOS, Android, and iOS. Unlimited traffic, quick access to blocked sites and improved security of Internet connections
Taking photos and videos with an iPhone or iPad is awesome, but have you ever been bothered by the problem that your device is almost out of memory? It's always a wise choice to backup and transfer photos and videos from an iPhone/iPad to a computer to free up more space for news files.
https://www.winxdvd.com/mediatrans/
https://www.winxdvd.com/event/ios-transfer-gotd.htm
https://www.winxdvd.com/giveaway/iphone-transfer-tradepub.htm
Download: winx-mediatrans-6.8-tp.zip – mirror
Registration Code: CA6SP-OXYWE-PDBAW-NCMGH
Ashampoo Burning Studio 20 is the proven burning software to burn all types of data to CD, DVD and Blu-ray. Movie discs along with animated menus, slide shows and MP3 or audio discs are also equally easy to create.
Download: Ashampoo_Burning_Studio_2020-1.21.3.23.5610.exe
Download: ashampoo_burning_studio_2020_31221.exe