544 results for "android"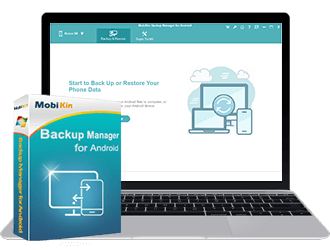 Website: https://www.mobikin.com/android-backup-and-restore/
Download: Backupmanagerforandroid-1.2.24-gotd.zip
Licensed email: mobikin@giveawayoftheday.com
License code: 67004E30A589128070B002922DA8F609EC60F74889C56742667AF0DB
[content-egg module=Offer]
1 Click to Back Up Your Android Phone Safely
Our mobile devices store almost all types of personal information, forming a virtual life. However, losing phone data is a common occurrence, which is very distressing. Therefore, we must immediately back up our Android phone to prevent this disaster. With the help of MobiKin Backup Manager for Android, it is easy to create complete backup for our Android devices.
Easily back up complete or selected Android data with a single click for future use.
This Android data management tool allows you to easily preview the name and count of backup files.
Supports backing up Android Contacts, Messages, Call Logs, Photos, Videos, Audio, Documents, Apps, etc., with a total of 8+ file types.
Lossless back up and restore, the new backup files will not overwrite the old one.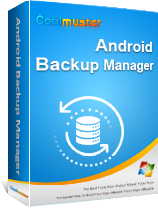 Website: https://www.coolmuster.com/android-backup-and-restore.html
Giveaway: https://www.coolmuster.com/giveaway/android-backup-and-restore.html
Worried about losing important files on your Android phone due to unexpected malfunction or other problems? It's better to back up your Android phone data before it really gets lost, such as contacts, SMS, photos, documents, etc. Also, if you need to restore Android phone backup to a new Android phone, Coolmuster Android Backup Manager, the topnotch Android backup software, can empower you to realize all your demands on Android backup and restore without any hassles.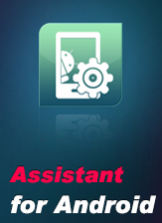 Website: https://www.mobikin.com/transfer-for-mobile/
Download: Assistantforandroid-3.12.21.zip
Licensed email: mobikin@giveawayoftheday.com
License code: D500D6DFF385A2E0C2E0229223C8F9088D10C95239B57772C67AC02B
Can't find an effective way to transfer data from old phone to your new Android device? Don't worry! MobiKin Transfer for Mobile makes it easy for you to copy data from one device (iDevice/Android) to another mobile phone without restrictions. All transmission can be done with 1 simple click and risk-free.
Android to Android Transfer: copy contacts, text messages, call logs, music, videos, photos, documents and apps between two Android phones.
iOS to Android Transfer: sync contacts, SMS, music, videos, photos and books from iOS device to an Android phone.
Clear Data before Copying: remove the saved data on your destination Android phone before you transfer the data.