446 results for "ebook"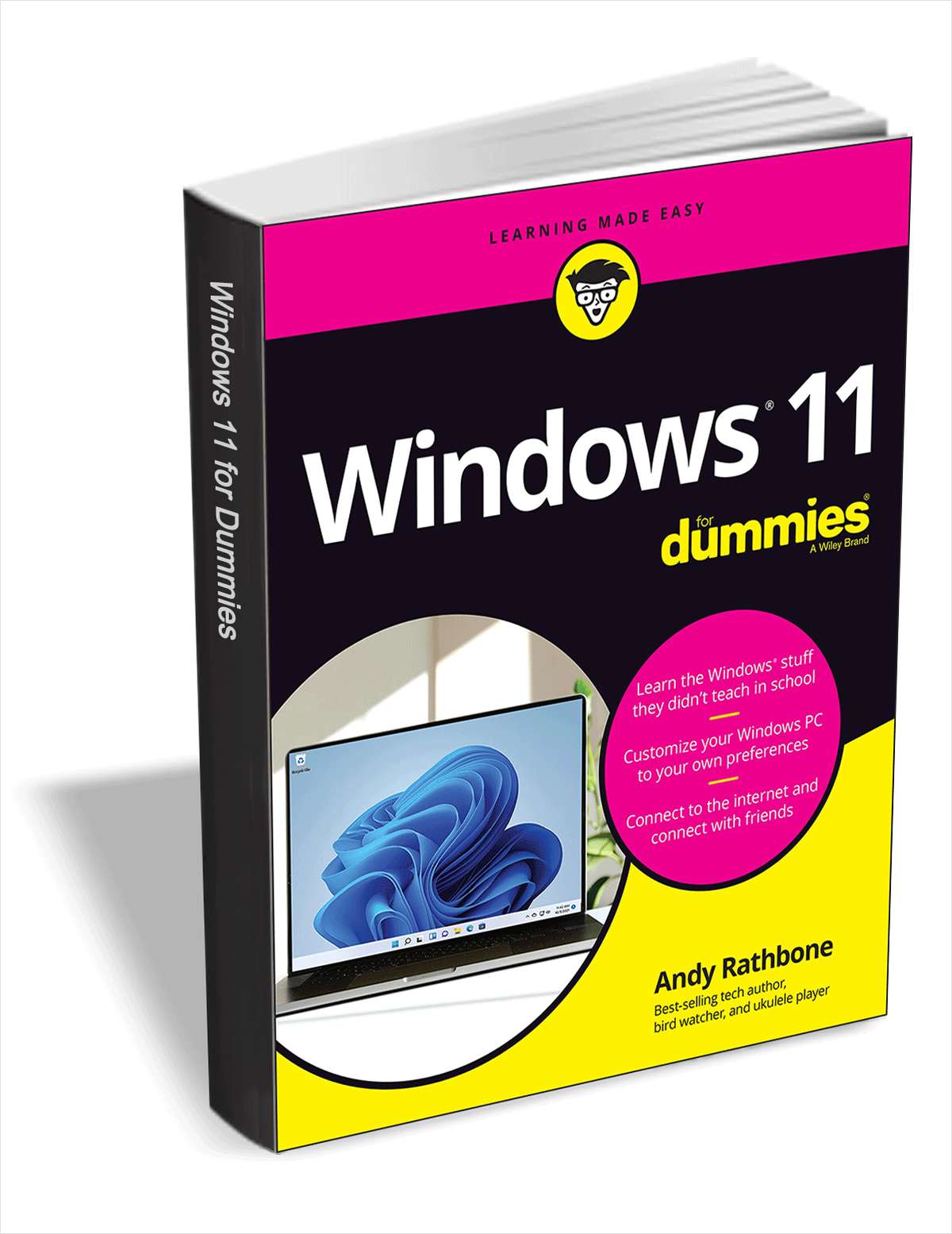 Giveaway: https://www.tradepub.com/free-offer/windows-11-for-dummies-15.00-value-free-for-a-limited-time/w_wile398
Download: Windows_11_For_Dummies.pdf – mirror
Windows 11 promises to be the fastest, most secure, and most flexible version of the Microsoft operating system yet. With a promise like that, of course you want to start using it, as quickly as possible! Windows 11 For Dummies gives you that speed, security, and flexibility by getting you up to date with the latest in Windows. Windows expert and bestselling author Andy Rathbone gives you a helping hand by showing you how to get around the newly updated Windows 11 interface, how to use the new Windows tools like Teams and widgets, and how to use Android apps.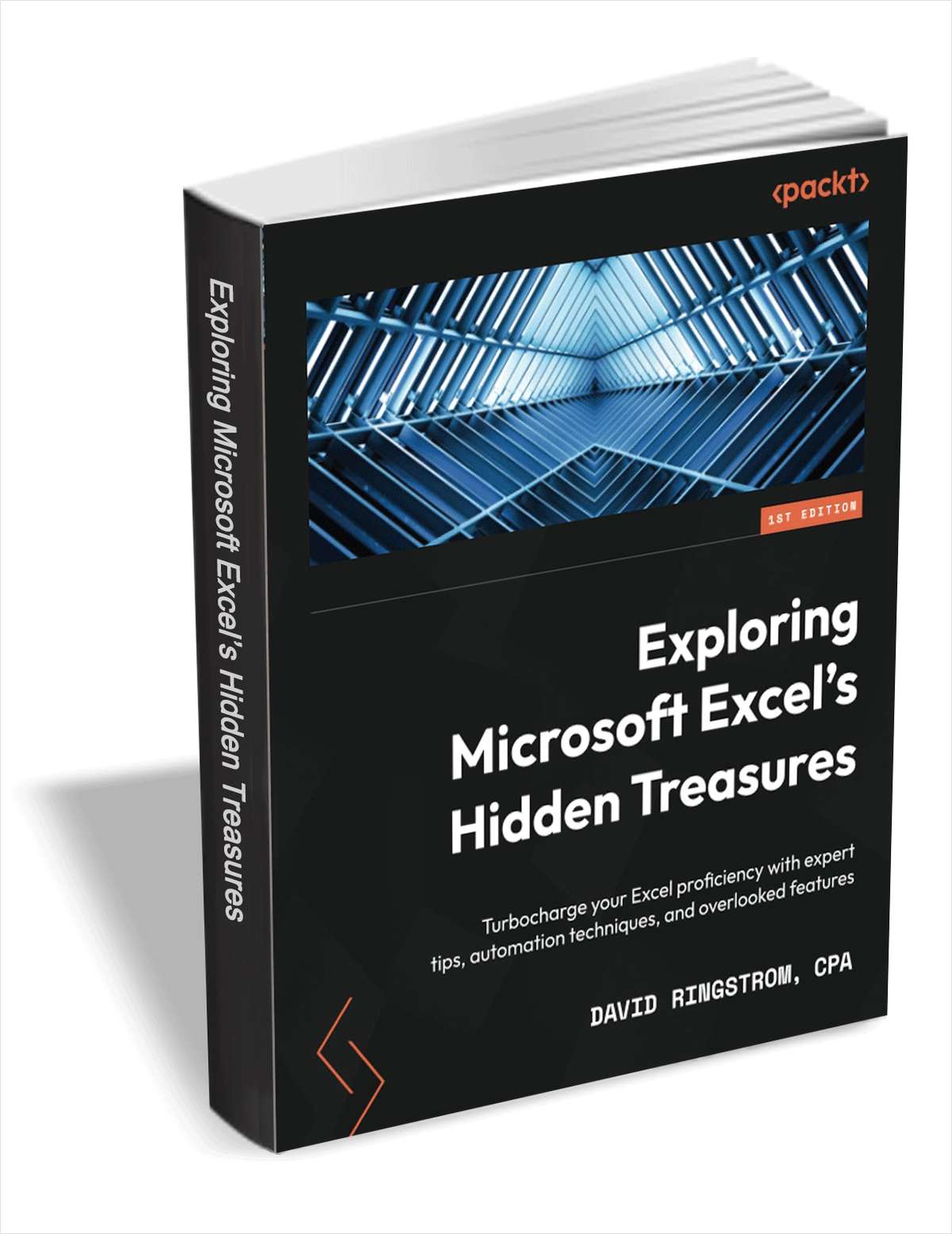 Giveaway: https://www.tradepub.com/free/w_pacb168/prgm.cgi
Download: w_pacb165.pdf
[content-egg-block template=offers_grid]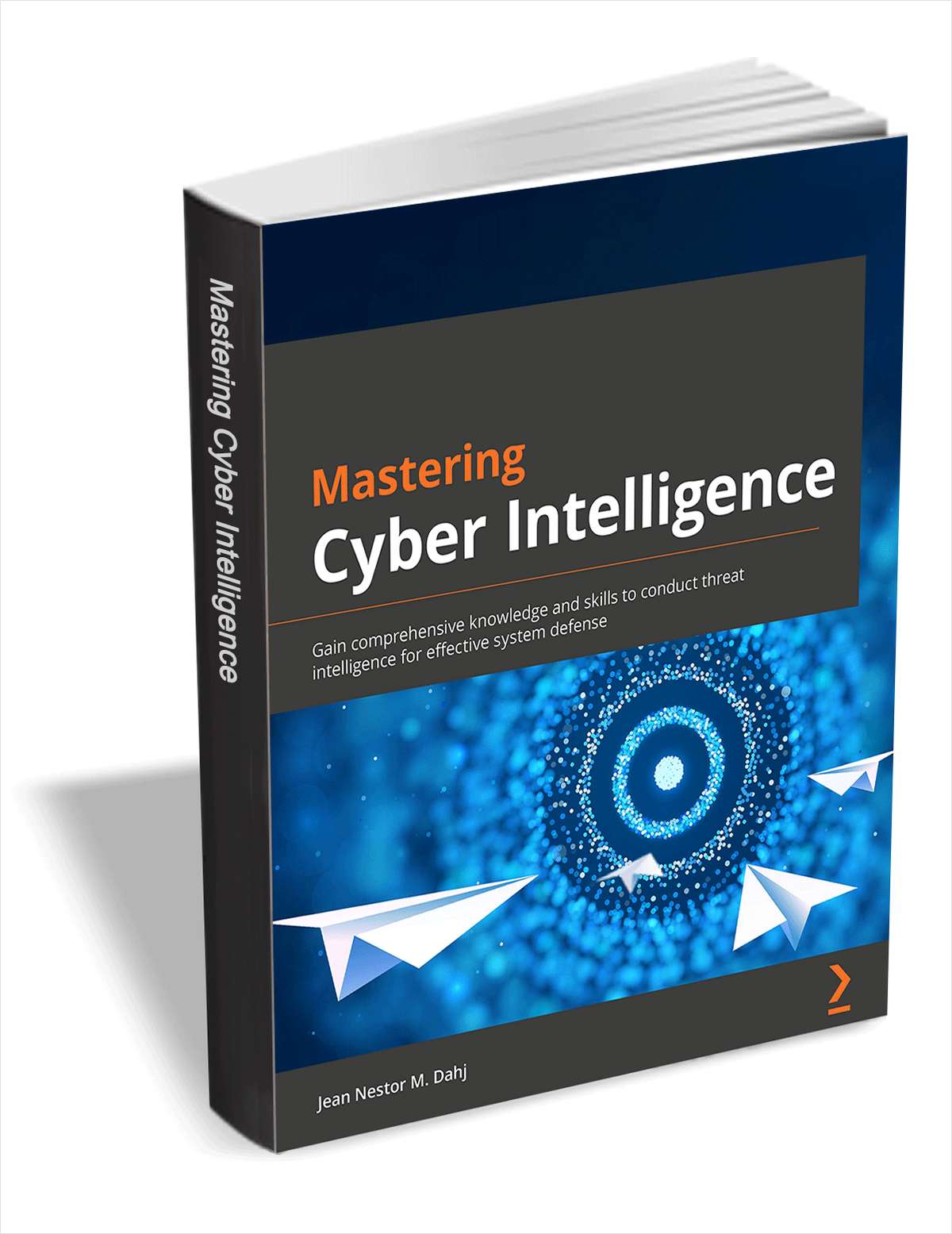 Giveaway: https://tradepub.com/free/w_pacb165/prgm.cgi
Download: w_pacb165.pdf
This book thoroughly covers the concepts and practices required to develop and drive threat intelligence programs, detailing the tasks involved in each step of the CTI lifecycle. You'll be able to plan a threat intelligence program by understanding and collecting the requirements, setting up the team, and exploring the intelligence frameworks. You'll also learn how and from where to collect intelligence data for your program, considering your organization level. With the help of practical examples, this book will help you get to grips with threat data processing and analysis. And finally, you'll be well-versed with writing tactical, technical, and strategic intelligence reports and sharing them with the community.
By the end of this book, you'll have acquired the knowledge and skills required to drive threat intelligence operations from planning to dissemination phases, protect your organization, and help in critical defense decisions.
[content-egg-block template=offers_grid]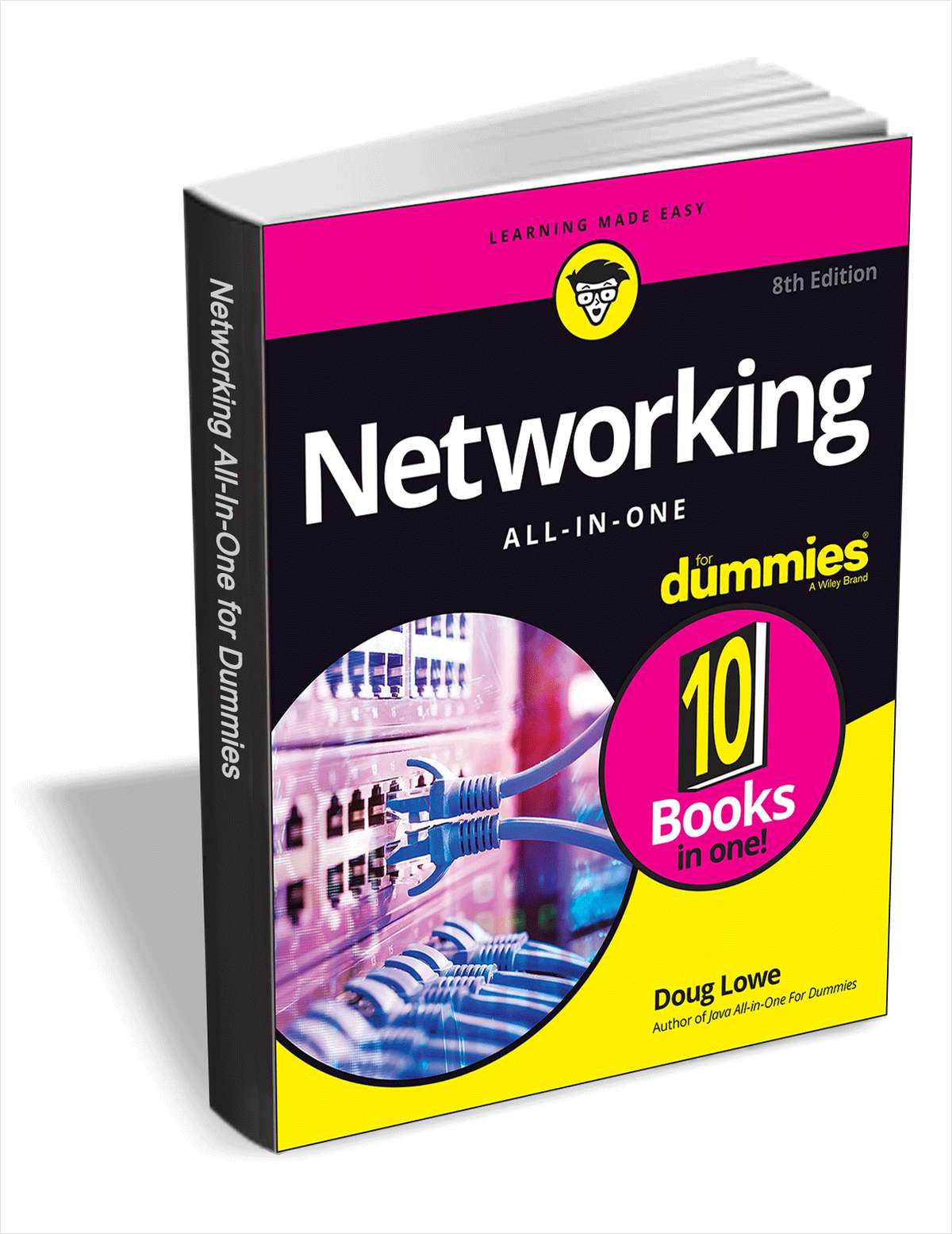 Giveaway: https://www.tradepub.com/free/w_wile391/
Download: wile391.pdf – mirror
Designed to replace that groaning shelf-load of dull networking books you'd otherwise have to buy and house, Networking All-in-One For Dummies covers all the basic and not-so-basic information you need to get a network up and running. It also helps you keep it running as it grows more complicated, develops bugs, and encounters all the fun sorts of trouble you expect from a complex system. Ideal both as a starter for newbie administrators and as a handy quick reference for pros, this book is built for speed, allowing you to get past all the basics—like installing and configuring hardware and software, planning your network design, and managing cloud services—so you can get on with what your network is actually intended to do.
In a friendly, jargon-free style, Doug Lowe—an experienced IT Director and prolific tech author—covers the essential, up-to-date information for networking in systems such as Linux and Windows 10 and clues you in on best practices for security, mobile, and more. Each of the nine minibooks demystifies the basics of one key area of network management.
Plan and administrate your network
Implement virtualization
Get your head around networking in the Cloud
Lock down your security protocols
The best thing about this book? You don't have to read it all at once to get things done; once you've solved the specific issue at hand, you can put it down again and get on with your life. And the next time you need it, it'll have you covered.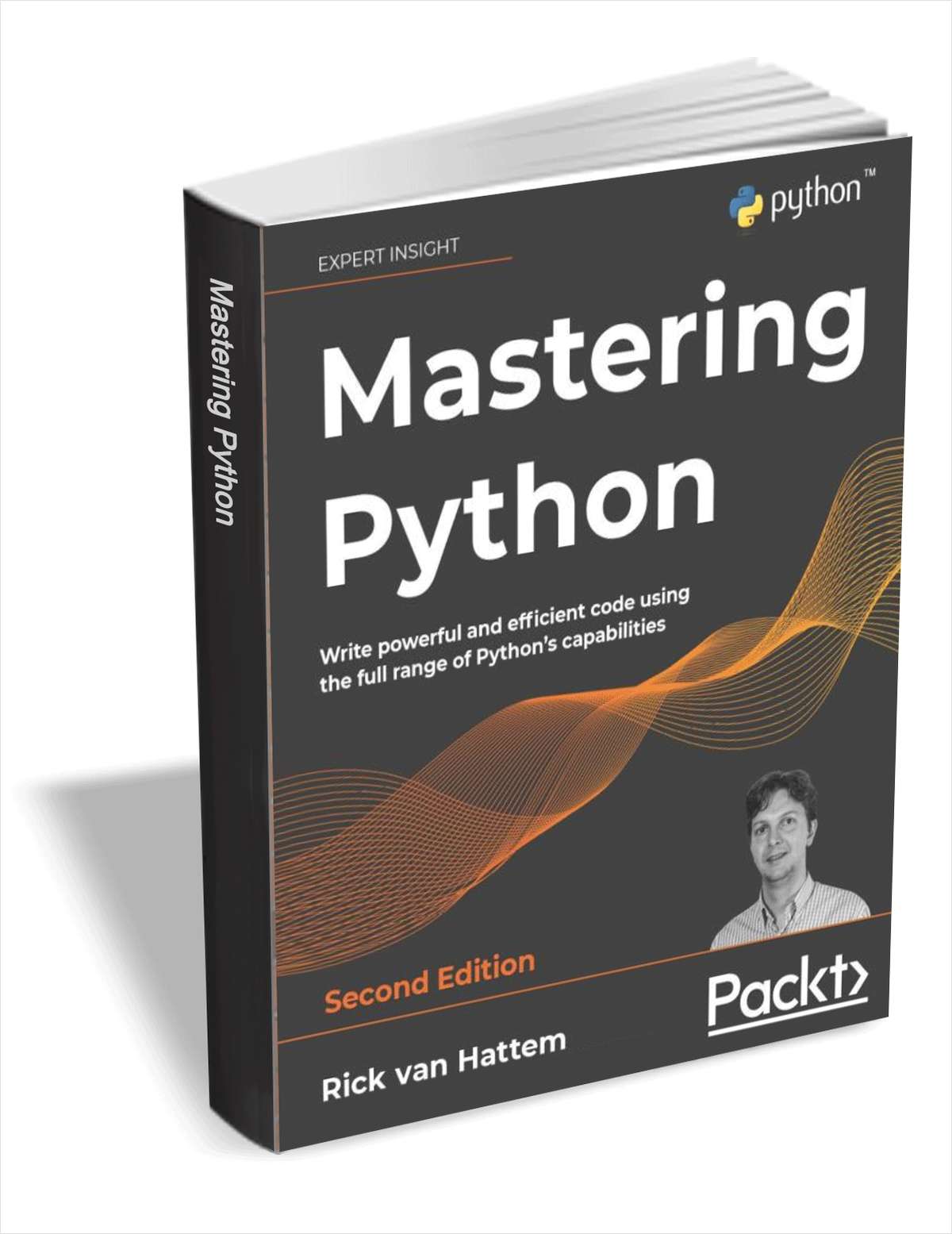 Giveaway: tradepub.com/free/w_pacb161/prgm.cgi
Download: w_pacb161.pdf – mirror


Download: Python_All-in-One_For_Dummies_2nd_Edition.pdf – mirror


While machine learning expertise doesn't quite mean you can create your own Turing Test-proof android—as in the movie Ex Machina—it is a form of artificial intelligence and one of the most exciting technological means of identifying opportunities and solving problems fast and on a large scale. Anyone who masters the principles of machine learning is mastering a big part of our tech future and opening up incredible new directions in careers that include fraud detection, optimizing search results, serving real-time ads, credit-scoring, building accurate and sophisticated pricing models—and way, way more.
Unlike most machine learning books, the fully updated 2nd Edition of Machine Learning For Dummies doesn't assume you have years of experience using programming languages such as Python (R source is also included in a downloadable form with comments and explanations), but lets you in on the ground floor, covering the entry-level materials that will get you up and running building models you need to perform practical tasks. It takes a look at the underlying—and fascinating—math principles that power machine learning but also shows that you don't need to be a math whiz to build fun new tools and apply them to your work and study.
Understand the history of AI and machine learning
Work with Python 3.8 and TensorFlow 2.x (and R as a download)
Build and test your own models
Use the latest datasets, rather than the worn out data found in other books
Apply machine learning to real problems
Whether you want to learn for college or to enhance your business or career performance, this friendly beginner's guide is your best introduction to machine learning, allowing you to become quickly confident using this amazing and fast-developing technology that's impacting lives for the better all over the world.
Offer expires 1/26/2022
Website: tradepub.com/free-offer/machine-learning-for-dummies-2nd-edition-18.00-value-free-for-a-limited-time/w_wile359?sr=adv&_t=adv:Wiley
Download: Machine Learning For Dummies 2nd Edition


Do you want to make your Microsoft 365 account a productivity behemoth? Do you want to squeeze every last bit of awesome from Word, Excel, and PowerPoint and learn a little more about Outlook, too? Microsoft 365 Portable Genius has got you covered. A seasoned tech expert and trainer, author Lisa A. Bucki shows you how to build Word documents, Excel workbooks, and PowerPoint presentations the right way, as well as how to use high-impact design techniques to make your documents pop.
This book answers 11 key questions about how to make the most of Microsoft 365, providing genius tips as it leads you through the essentials. You'll learn how to:
Tackle common skills like creating files, adding basic content, navigating in a file, making selections, copying and moving content, and saving files
Build a new Word document by using outlining, bullets and numbering, columns, and other features for creating and enhancing content
Enhance Excel workbook files by organizing data on different sheets, filling entries, creating range names, and entering powerful, accurate formulas
Develop a PowerPoint presentation by choosing the right layout for each slide and adding content to placeholders, and then transform it into an on-screen show with transitions and animations
Add punchy design and branding by using text formatting, themes, and graphics in your files
Use lists, tables, and charts to make data easier to interpret
Create, send, reply to, and organize email in Outlook, as well as add contacts Share file contents on paper or digitally
Check out the Online Bonus Appendix at Wiley for more genius coverage of topics including additional Excel formula review techniques, essential Excel functions, theme colors and fonts changes, and WordArt
Whether you have used Office in the past or are new to its subscription successor Microsoft 365, Microsoft 365 Portable Genius provides the expert guidance you need to work smarter in Microsoft 365.
Offer Expires 2/2/2022
Website: https://www.tradepub.com/free-offer/microsoft-365-portable-genius-12.00-value-free-for-a-limited-time/w_wile360?sr=adv&_t=adv:Wiley
Download: Microsoft 365 Portable Genius.pdf