498 results for "ebook"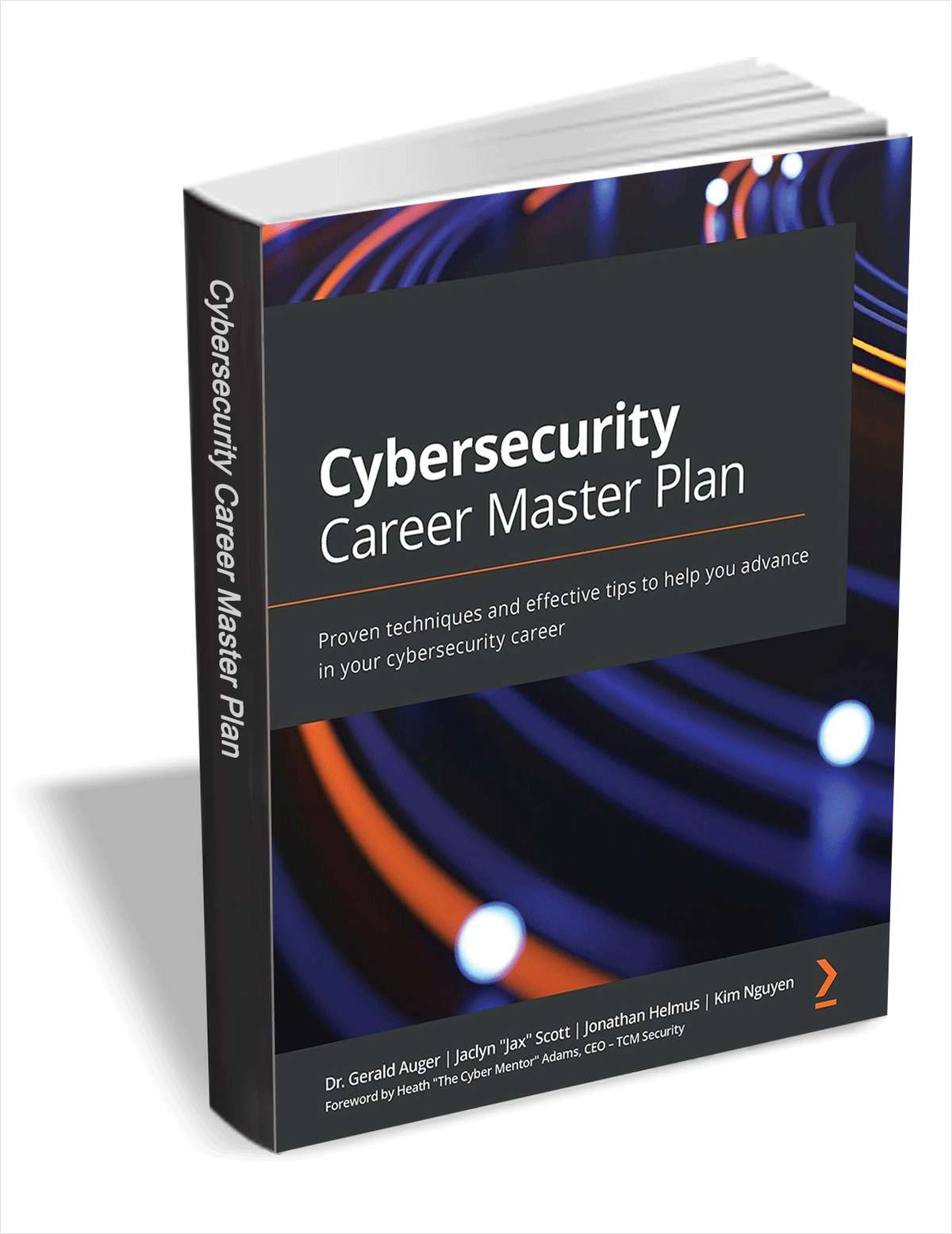 Giveaway: https://www.tradepub.com/free/w_pacb182/
Download: w_pacb182.pdf
In today's interconnected world, the demand for cybersecurity professionals is at an all-time high. If you're passionate about protecting data, combating cyber threats, and making a difference in the digital landscape, the Cybersecurity Career Master Plan is your ultimate guide. This comprehensive roadmap outlines the essential steps and strategies to help you kickstart and advance your career in cybersecurity, regardless of your current experience level.
Key Steps in the Cybersecurity Career Master Plan:
Self-Assessment and Goal Setting:
Identify your interests, strengths, and motivations within the field of cybersecurity.
Set clear career goals and define the specific cybersecurity roles you aspire to.
Education and Skill Development:
Explore various educational pathways, such as degree programs, online courses, and certifications.
Acquire fundamental knowledge in areas such as network security, cryptography, ethical hacking, risk assessment, and compliance.
Certifications and Specializations:
Determine the relevant certifications aligned with your career goals, such as CISSP, CEH, CompTIA Security+, and more.
Develop specialized skills in areas such as penetration testing, incident response, cloud security, or digital forensics.
Practical Experience:
Gain hands-on experience through internships, entry-level positions, or cybersecurity projects.
Participate in cybersecurity competitions, capture-the-flag events, and open-source projects to enhance your practical skills.
Networking and Professional Engagement:
Join cybersecurity communities, industry associations, and forums to connect with like-minded professionals.
Attend conferences, workshops, and webinars to stay updated on the latest trends, technologies, and best practices.
Job Search Strategies:
Craft a compelling cybersecurity resume highlighting your skills, certifications, and relevant experience.
Leverage online job platforms, professional networks, and cybersecurity-specific job boards to find job opportunities.
Continuous Learning and Professional Development:
Stay abreast of emerging cybersecurity threats, technologies, and regulations through continuous learning.
Pursue advanced certifications and engage in ongoing training to expand your expertise and advance your career.
Career Advancement and Leadership:
Seek opportunities for career advancement, such as senior cybersecurity roles, management positions, or consulting engagements.
Develop leadership skills, mentor junior professionals, and contribute to the cybersecurity community through thought leadership and knowledge sharing.
Conclusion:
The Cybersecurity Career Master Plan is your compass to navigate the dynamic and ever-expanding field of cybersecurity. By following this comprehensive roadmap, you can acquire the necessary skills, certifications, and practical experience to excel in this critical domain. Embrace the challenges, stay committed to continuous learning, and forge a successful and fulfilling career in the realm of digital defense.
Any DRM Removal for Win 20% OFF
Epubor Ultimate for Win 20% OFF
Epubor Audible Converter for Win 20% OFF
Epubor eBook Converter for Win 20% OFF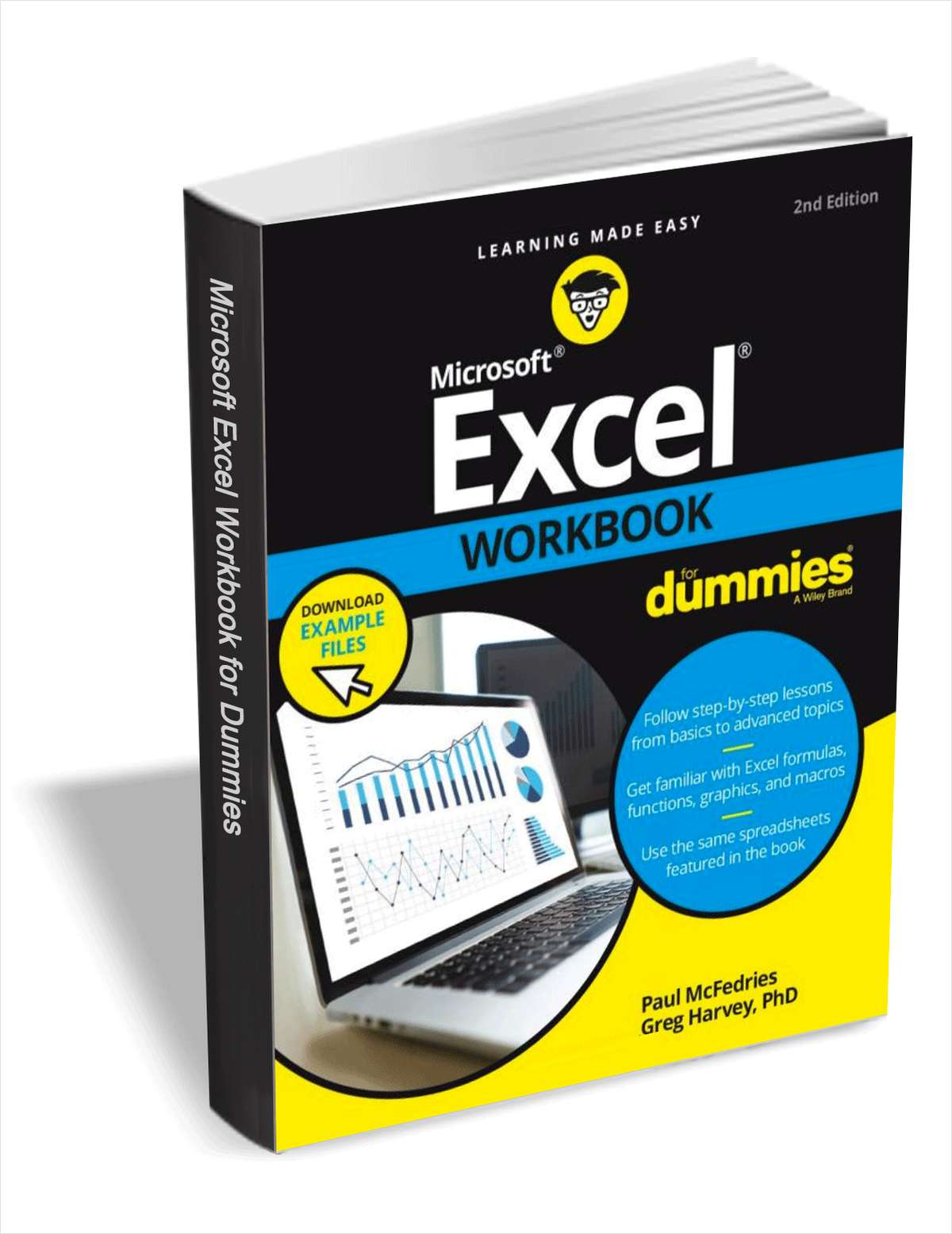 Giveaway: https://www.tradepub.com/free/w_wile421/
Download: w_wile421.pdf
"Excel Workbook For Dummies, 2nd Edition" is a beginner's guidebook designed to help users understand and navigate Microsoft Excel. It provides step-by-step instructions and explanations on various features and functions of Excel, including creating worksheets, entering data, formatting cells, performing calculations, creating charts, and more. The book is aimed at individuals who have little to no experience with Excel and offers a comprehensive introduction to using the software effectively.
Any DRM Removal for Win 20% OFF
Epubor Ultimate for Win 20% OFF
Epubor Audible Converter for Win 20% OFF
Epubor eBook Converter for Win 20% OFF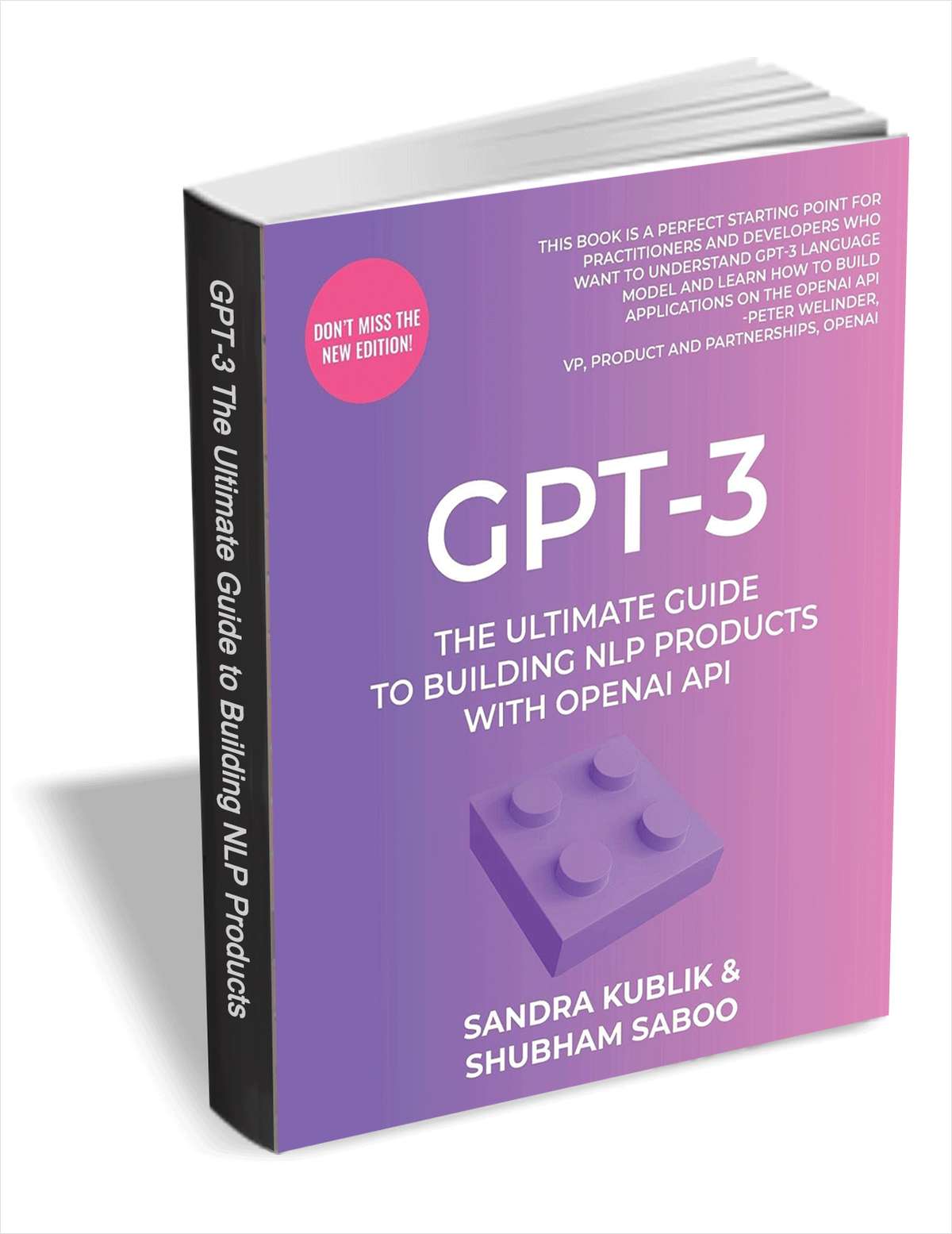 Giveaway: https://www.tradepub.com/free/w_pacb181/
Download: w_pacb181.pdf
This book provides a comprehensive guide on how to utilize the OpenAI API with ease. It explores imaginative methods of utilizing this tool for your specific needs and showcases successful businesses that have been established through its use. The book is divided into two sections, with the first focusing on the fundamentals of the OpenAI API. The second part examines the dynamic and thriving environment that has arisen around GPT-3. Chapter 1 sets the stage with background information and defining key terms. Chapter 2 goes in-depth into the API, breaking it down into its essential components, explaining their functions and offering best practices. Chapter 3, you will build your first app with GPT-3. Chapter 4 features interviews with the founders of successful GPT-3-based products, who share challenges and insights gained. Chapter 5 examines the perspective of enterprises on GPT-3 and its potential for adoption. The problematic consequences of widespread GPT-3 adoption, such as misapplication and bias, are addressed along with efforts to resolve these issues in Chapter 6. Finally, Chapter 7 delves into the future by exploring the most exciting trends and possibilities as GPT-3 becomes increasingly integrated into the commercial ecosystem.
Offer Expires 5/24/2023
Offered Free by: Packt
See All Resources from: Packt
Any DRM Removal for Win 20% OFF
Epubor Ultimate for Win 20% OFF
Epubor Audible Converter for Win 20% OFF
Epubor eBook Converter for Win 20% OFF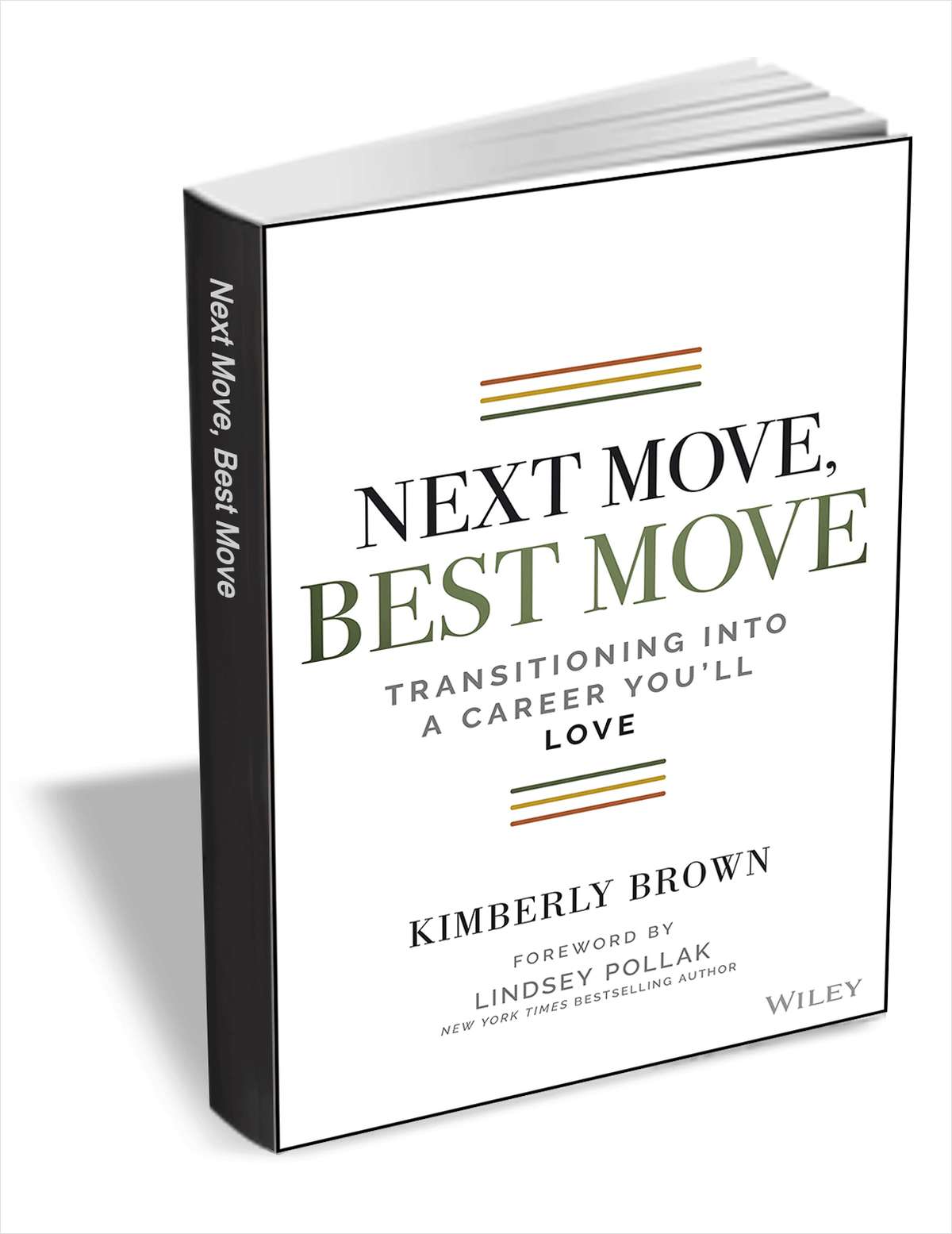 Giveaway: https://www.tradepub.com/free/w_wile420/prgm.cgi
Download: https://filepost.it/tradepub.com/w_wile420.pdf
Kimberly Brown, author of Next Move, Best Move: Transitioning into a Career You'll Love, leaves no stone unturned with this thorough, expert guide for professionals seeking to understand how to navigate the world of work, from beginning to end, starting with uncovering personal and professional values in an effort to align their expertise and skills to roles and companies that will finally change the trajectory of their career and set them up to be leaders in the workforce. As a former career development adviser in some of the nation's top universities and a diversity + inclusion professional in a Fortune 100 company, Brown has recognized that people work for the sake of working without understanding how to leverage their unique gifts and position themselves for success. As a result, Next Move, Best Move: Transitioning into a Career You'll Love shares transformational lessons to ensure success and puts the ball back in your court. In Brown's highly acclaimed book, a specific, effective framework is unveiled to ensure each reader channels and utilizes their highest potential as they regain control and steer professional opportunities in their favor, gaining key information as to:
Taking stock of their experiences to ensure strategic career moves
Discovering how to cultivate and maintain fruitful relationships that support career growth
Uncovering how to build a two-year career strategy to move you into future leadership positions
Gaining a deeper look into personal and professional branding to ensure alignment with leadership capabilities and career goals
Learning how to use their voice in the workplace to advocate for themselves
Offer Expires 5/25/2023
Offered Free by: Wiley
See All Resources from: Wiley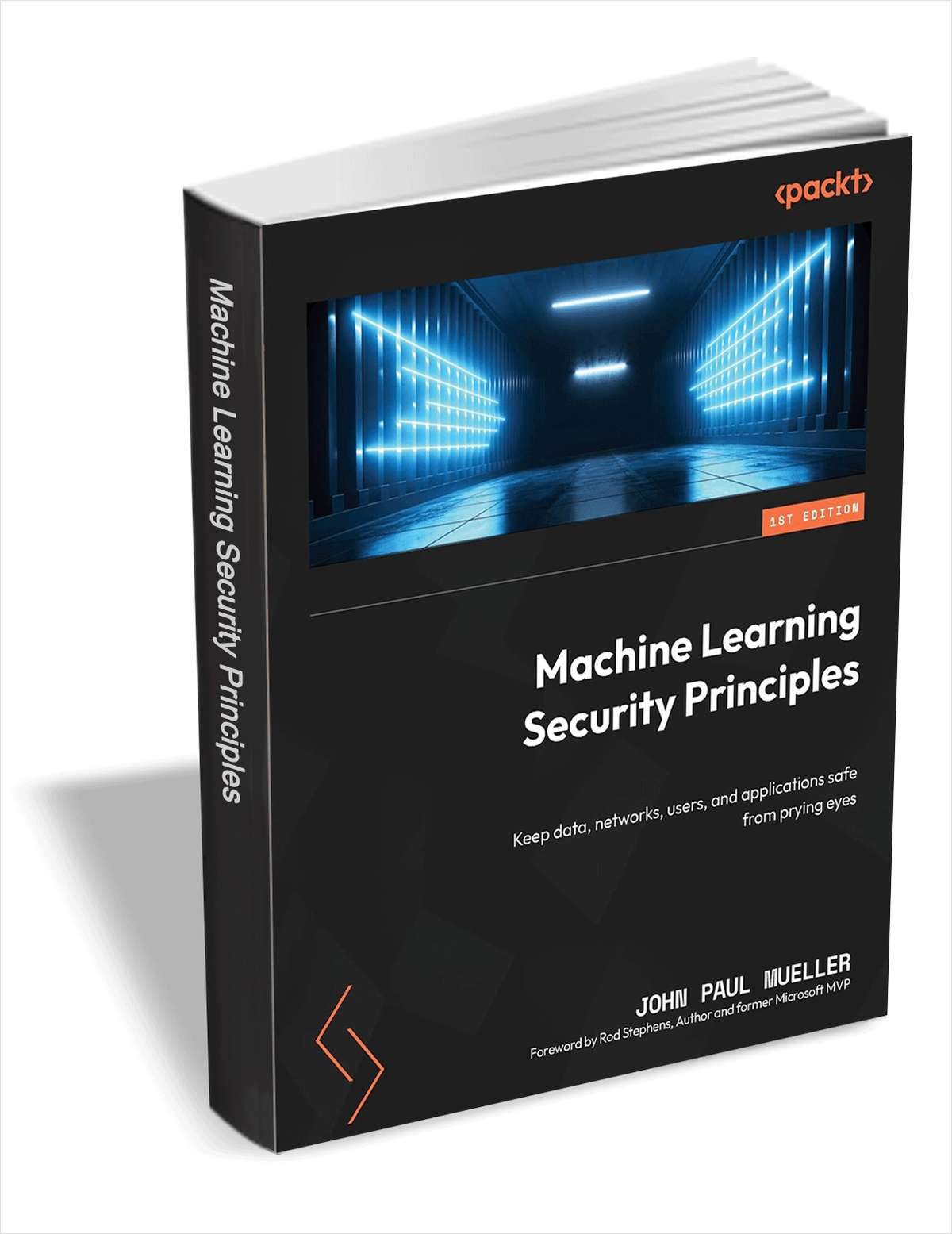 Giveaway: https://www.tradepub.com/free/w_pacc03/
Download: https://filepost.it/tradepub.com/w_pacc03.pdf
The first part of this book will explore these processes in more depth, which will help you in understanding the role security plays in machine learning. As you progress to the second part, you'll learn more about the environments where ML is commonly used and dive into the security threats that plague them using code, graphics, and real-world references. The next part of the book will guide you through the process of detecting hacker behaviors in the modern computing environment, where fraud takes many forms in ML, from gaining sales through fake reviews to destroying an adversary's reputation. Once you've understood hacker goals and detection techniques, you'll learn about the ramifications of deep fakes, followed by mitigation strategies. This book also takes you through best practices for embracing ethical data sourcing, which reduces the security risk associated with data. You'll see how the simple act of removing personally identifiable information (PII) from a dataset lowers the risk of social engineering attacks. By the end of this machine learning book, you'll have an increased awareness of the various attacks and the techniques to secure your ML systems effectively.
Offer Expires 5/17/2023
Offered Free by: Packt
See All Resources from: Packt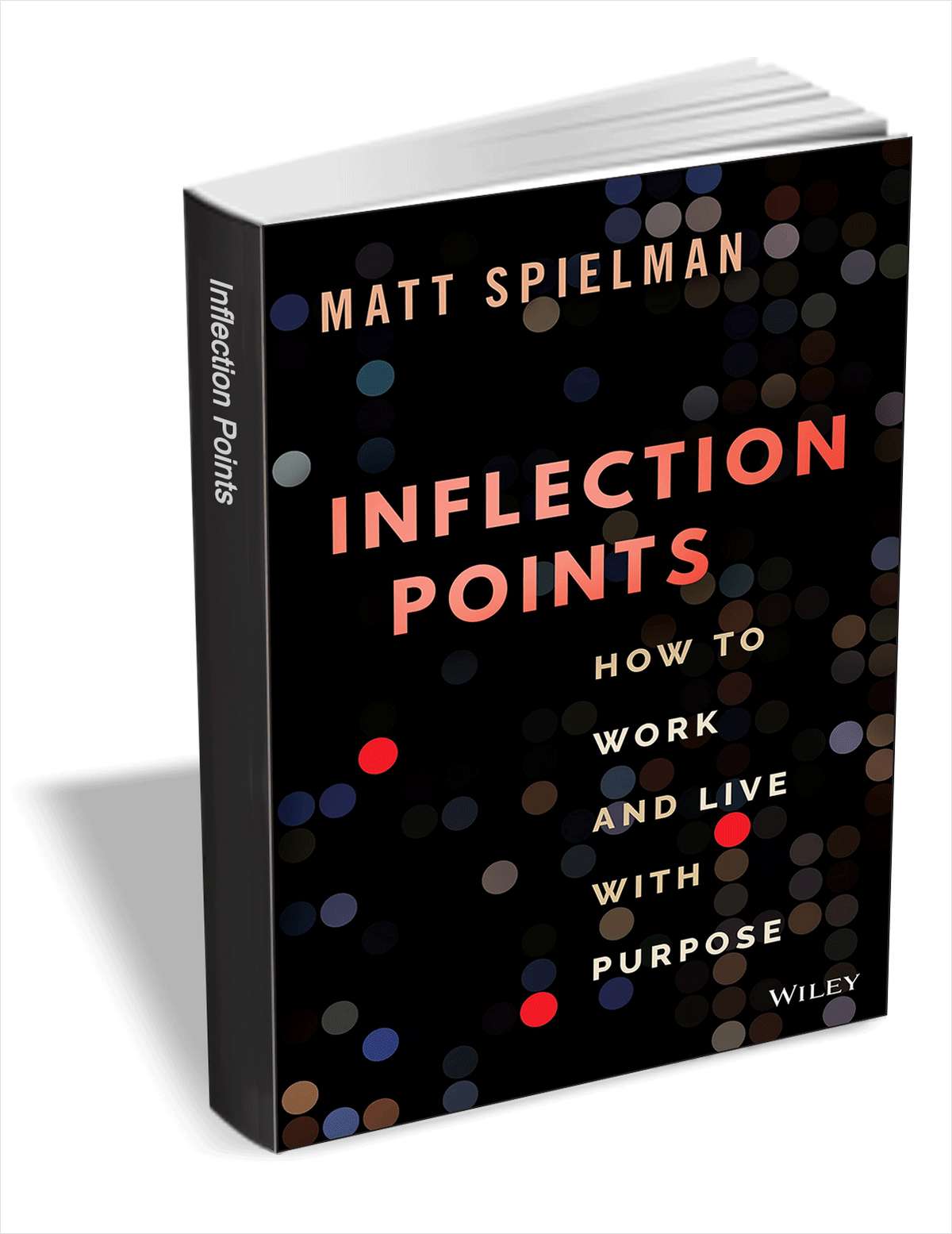 Giveaway: https://www.tradepub.com/free/w_wile419/prgm.cgi?a=1
Download: https://filepost.it/tradepub.com/w_wile419.pdf
In Inflection Points: How to Work and Live with Purpose, renowned executive coach and speaker Matt Spielman delivers an energizing and hands-on existential navigational tool that walks you through how to identify what really matters in life and how to achieve it. Using a powerful life transformation system called the "Game Plan System"—or GPS —you will simply use the answers to straightforward questions to reorient your perspective and refocus your efforts on realizing happiness and fulfilment.
In the book, you will also learn to:
Create a powerful new roadmap to achieve what truly matters to you and move aside what may be getting in the way
Celebrate your wins and effectively process your setbacks
Discover and consider the value of coaching in your personal and professional life
The perfect book for anyone hoping to move through life with confident and renewed purpose and vigor, Inflection Points is an expertly crafted and powerful collection of strategies to act with more intentionality, help yourself and others, and realize your goals and achieve greater fulfillment.
Offer Expires 5/18/2023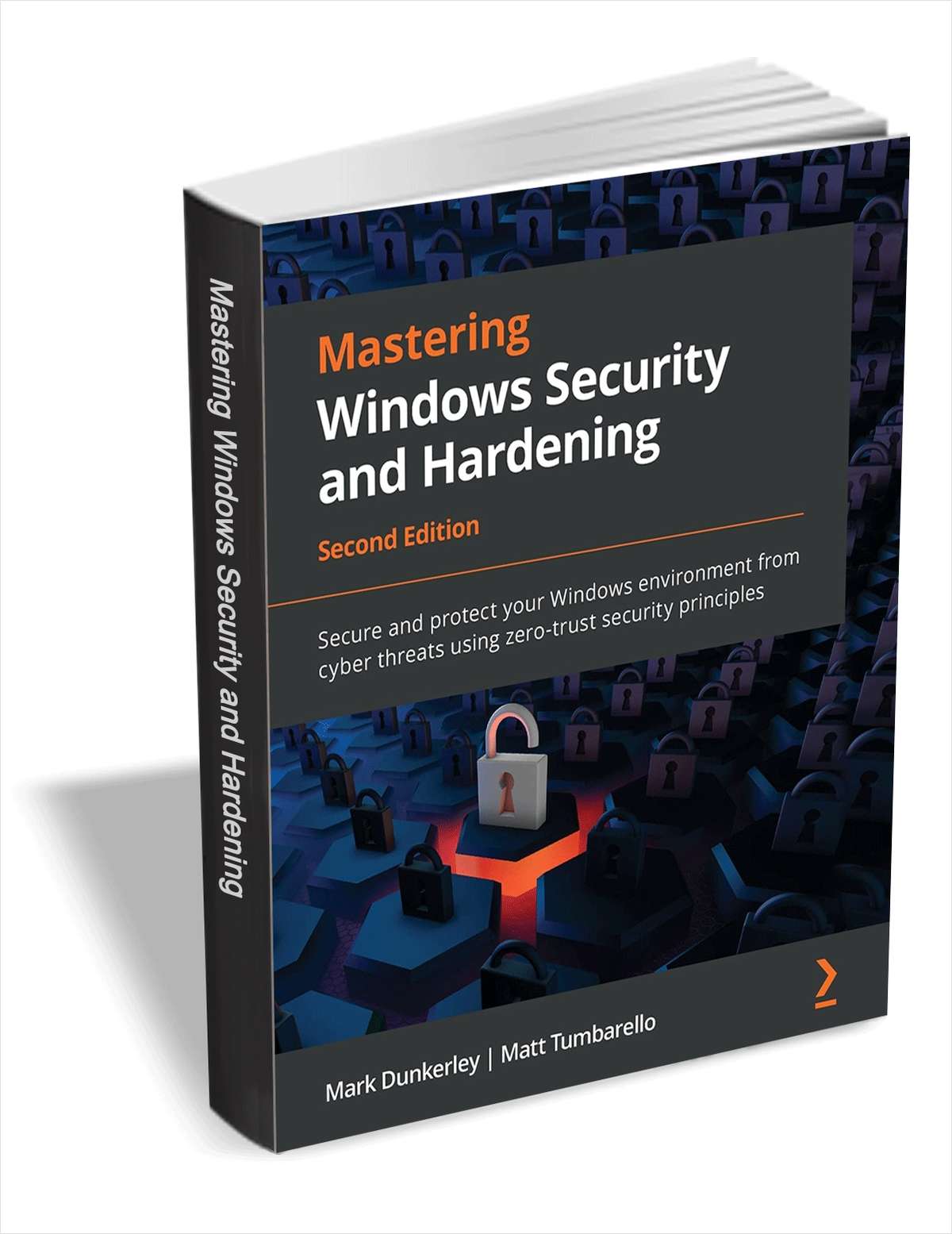 Giveaway: https://www.tradepub.com/free/w_pacb180/prgm.cgi
Download: https://filepost.it/tradepub.com/w_pacb180.pdf
This updated second edition is a detailed guide that helps you gain the expertise to implement efficient security measures and create robust defense solutions using modern technologies. The first part of the book covers security fundamentals with details around building and implementing baseline controls. As you advance, you'll learn how to effectively secure and harden your Windows-based systems through hardware, virtualization, networking, and identity and access management (IAM). The second section will cover administering security controls for Windows clients and servers with remote policy management using Intune, Configuration Manager, Group Policy, Defender for Endpoint, and other Microsoft 365 and Azure cloud security technologies. In the last section, you'll discover how to protect, detect, and respond with security monitoring, reporting, operations, testing, and auditing. By the end of this book, you'll have developed an understanding of the processes and tools involved in enforcing security controls and implementing zero-trust security principles to protect Windows systems.
Offer Expires 5/10/2023
Offered Free by: Packt
See All Resources from: Packt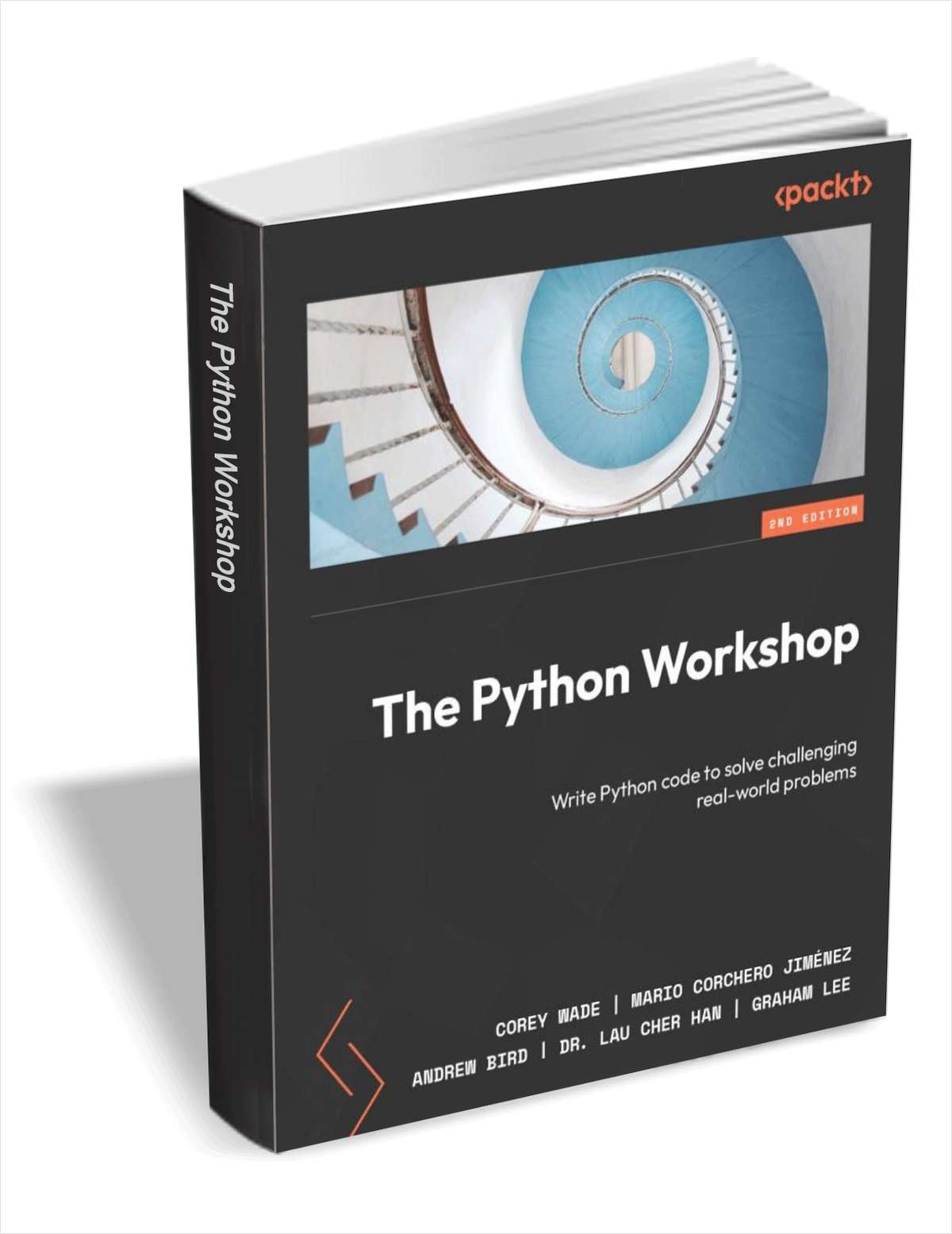 Giveaway: https://www.tradepub.com/free/w_pacb176/
Download: w_pacb176.pdf – mirror
It's ideal for beginners because it's easy to read and write, and for developers, because it's widely available with a strong support community, extensive documentation, and phenomenal libraries – both built-in and user-contributed. This project-based course has been designed by a team of expert authors to get you up and running with Python. You'll work though engaging projects that'll enable you to leverage your newfound Python skills efficiently in technical jobs, personal projects, and job interviews. The book will help you gain an edge in data science, web development, and software development, preparing you to tackle real-world challenges in Python and pursue advanced topics on your own. Throughout the chapters, each component has been explicitly designed to engage and stimulate different parts of the brain so that you can retain and apply what you learn in the practical context with maximum impact. By completing the course from start to finish, you'll walk away feeling capable of tackling any real-world Python development problem.
Offer Expires 4/19/2023
Offered Free by: Packt
See All Resources from: Packt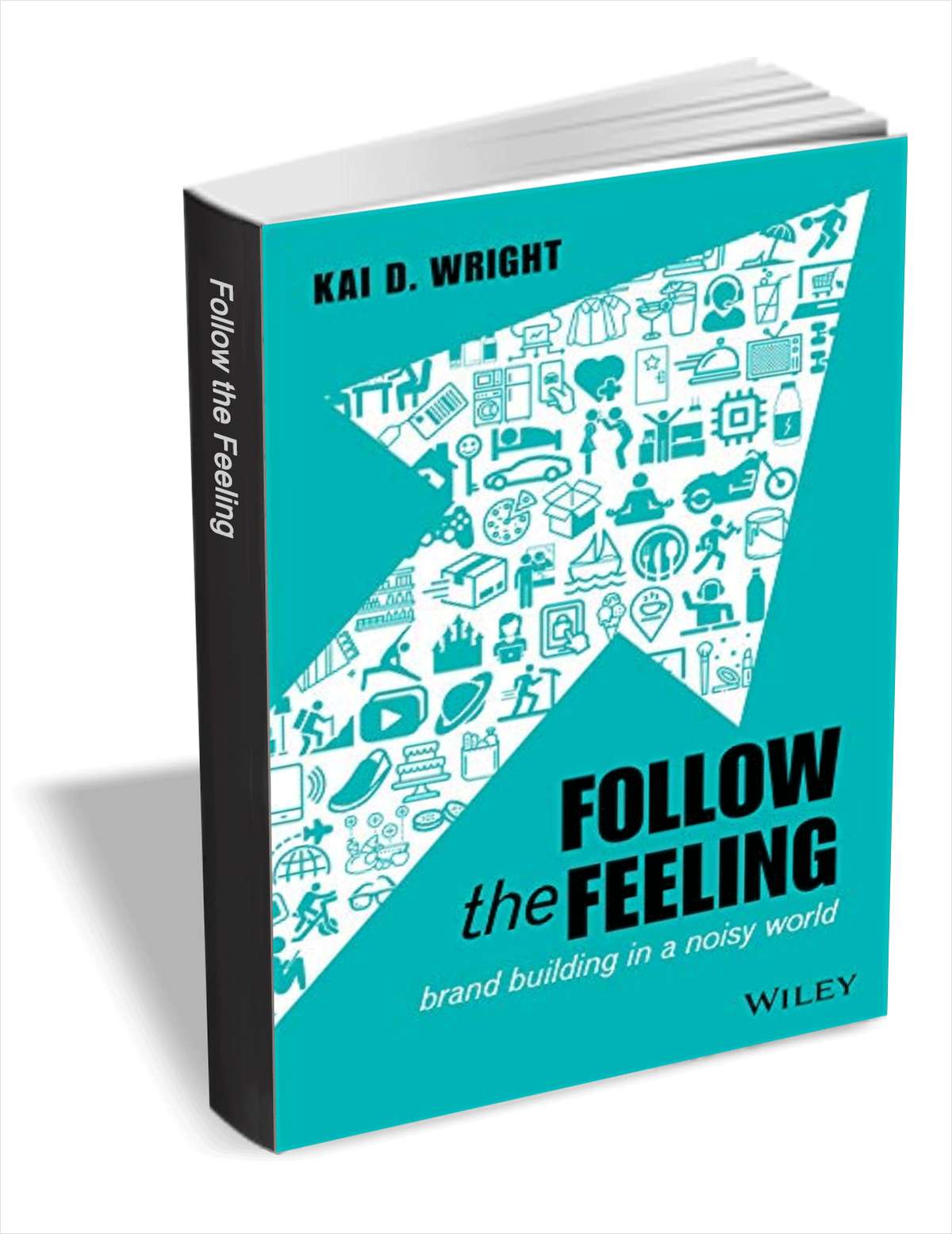 Giveaway: https://www.tradepub.com/free/w_wile416/
Download: w_wile416.pdf – mirror
In Follow the Feeling, strategy advisor Kai D. Wright answers a critical question plaguing entrepreneurs, brand strategists, marketers, and leaders: how do you grow your brand in a noisy world? Analyzing 1,500 fast-growing companies from Alibaba to Zara, the Columbia University lecturer and Ogilvy global consulting partner unpacks five branding secrets. Starting with behavioral economic principles and ending with a new systems-based approach to brand building, Wright offers readers one constant that trumps the hundreds of factors entangling brand value—feelings.
Follow the Feeling will show you how to best build and position your brand so you can stand out from competitors, build a tribe, and engineer a positive feeling across five important branding territories—lexicon, audio cues, visual stimuli, experience, and culture. Sharing real-world lessons and practical advice he has gained helping everyone from Sean Diddy Combs and Meghan Trainor to Bank of America and HP, Wright can help you develop and implement shareable, culturally-infectious branding strategies. Through storytelling, global research, and practical tips, this valuable book will help you and your organization:
Efficiently create and deploy a comprehensive brand strategy across the organization
Quickly launch new brands or reboot existing brands for growth
Build tribes from audiences, consumers, clients, and partners
Lean into the convergence of communication, culture, digital, and technology
Regardless of industry or sector, branding is essential for companies, nonprofits, and even individuals. Follow the Feeling: Brand Building in a Noisy World is a must-have resource for anyone from C-Suite executives to aspiring entrepreneurs seeking to unleash the full potential of their brand. And in this world of ever-increasing metrics paired with waning attentiveness, it's not just what your brand does, it's how your brand makes your customers feel.
Offer expires 4/26/2023