104 results for "pcwinsoft"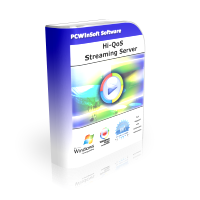 Website: http://www.pcwinsoft.com/live-streaming-software.asp
Download: Pcwinsoft-Hi-QoSStreamingServer-3.6.8.60-gotd.zip
Cheapest, very easy to use powerful live video streaming software for you to go live on YouTube, Facebook, LinkedIn, and applications and services alike simultaneously even!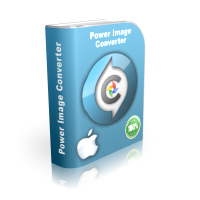 Website: https://www.pcwinsoft.com/image-to-pdf.asp
Download: Powerimageconverter-2.8.8.60-gotd.zip
Power Image Converter is a image file converter, a batch photo resizer, a photo to pdf converter, and much more with plenty of batch operations to rank this tool up high in the photo converter software free market.
Supported formats are: JPG, PNG, GIF, BMP, TIF, TIFF, ICO, PDF, DPX, J2C, J2K, JP2, PAM, PBM, PCX, PGM, PPM, RGB, SGI, TGA, WEBP, XBM, YUV, VIFF, WBMP, WMF, WPG, XCF, XPM, AAI, ART, ARW, AVS, BPG, BRF, CALS, CGM, CIN, CMYK, CMYKA, CR2, CRW, CUT, DCM, DCR, DCX, DDS, DJVU, DNG, EMF, EPDF, EPI, EPS, EPS2, EPS3, EPSF, EPSI, EPT, EXR, FAX, FIG, FITS, FPX, GPLT, GRAY, HDR, HPGL, HRZ, JBIG, JNG, JPEG, MAN, MAT, MIFF, MNG, MRW, MTV, MVG, NEF, ORF, OTB, P7, PALM, PICT, PIX, PNM, PSD, PTIF, PWP, RAD, RAF, RGBA, RFG, RLA, RLE, SCT, SFW, SUN, SVG, TIM, UYVY, VICAR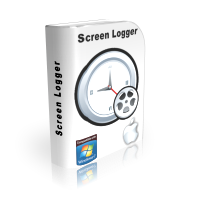 Website: http://www.pcwinsoft.com/screen-recorder-windows-10.asp
Download: Pcwinsoft.Screenlogger-2.8.8-gotd.zip
With Screen Logger, you can go back and review your own usage of the PC, as well as somebody's else. The program is lightweigth and you can store long periods of activity. backtrack screen recorder
screen logger The way you review activity on this screen logger is by means of slideshow. You can also review activity in video. All activity is time-stamped.
[content-egg module=Offer post_id=11340]


Website: http://www.pcwinsoft.com/video-to-exe-converter/
Download: Videopasswordprotectionpro-2.6.4.40-gotd.zip
Giveaway: https://pcwinsoft.com/promotion/BitsDuJourVideoPasswordProtectionPro/registration.asp
Giveaway: link
Download: VideoPasswordProtectionProInst.exe
Video Password Protection is perfect to batch password protect video files. The program supports all popular video formats. You can preview the video files you will protect.


HQ GIF Maker turns whatever plays on your screen into an animated GIF.
Continue reading »
Website: http://www.pcwinsoft.com/1av-sound-recorder.asp
Download: Hqmp3recorderpro-3.4.6.60-gotd.zip – mirror
You have full control over quality and size. The program comes with a real-time audio spectrum analyzer. Plus convert, split, trim, cut & join MP3 and other formats.
Website: http://www.pcwinsoft.com/remote-control-computer.asp
Download: Pcwinsoft_Remote_Control_Pro_LAN_Edition-3.6.8.60-sos.exe – mirror
Remote Control Pro LAN Edition is the perfect intranet remote desktop software. The program allows tou to view and remotely control every computer in your Local Area Network.


PDF Slideshow Presenter presents your PDF file as a slideshow.
Continue reading »


Website: http://www.pcwinsoft.com/html-to-pdf.asp
Download: Html2pdfconverter2.4.4.40-gotd.zip
Html2PDF Converter turns any webpage into PDF in one click, plus you have the option to protect the PDF with a password.
Html2PDF Converter uses Safari browser engine so it is perfectly safe to nagivate with it. In fact it is just like using any modern breowser with PDF export one click away.
Capturing a webpage exactly as it looks can be useful to share content with friends and coleagues without having to involve the browser and loading times. Plus webpages may change over time so converting it to PDF is an excellent way to capture it precisely.
Main Features:
1. Built-in web browser running Safari engine. Safe to browse.
2. One click to export webpage to PDF.
3. PDF password protection.
4. No loss of format while saving to PDF.
Extra Features:
1. Browsing is just like using any modern web browser.
2. Ability to keep exact format of webpage.
Html2PDF Converter is perfect to capture webpages to PDF. Modern browser with PDF export always one click away.
[content-egg module=Offer]


ScreenCamera Toolbar differs from all other high-def desktop recorders in one critical way: it also serves as a video camera with it's lens focused on your Windows system, allowing you to share your desktop captures on the web with anyone using free video-conferencing and video-streaming apps and websites like Skype, UStream, and LiveStream.
Continue reading »