Description
In the near future, during their first interstellar travels, humans encounter a great evil that has been roaming the galaxy for the last few eons. This evil being is an incarnation of the last ancient immortals called Notorious Mental. Mental has set forth to wipe out the Human Race, just for fun, as it has with all the other civilizations in galactic history.
But the enemy has underestimated Earth's defenses, a secret weapon left by the Sirians, an ancient race which fought against Mental on Earth in ancient times. This device, called the Timelock, will enable Special Forces veteran Sam 'Serious' Stone to return to the time of ancient Egypt and assassinate Mental, saving Mankind from extinction.
In a world where cyberpunk meets fantasy and hi-tech devices are mixed with black magic and psychic powers, Sam travels from the beautiful world of ancient Egypt through many diverse planets, confronting hordes of Mental's hideous minions on his way to the final showdown at Notorious Mental's lair.
Fight off wave after wave of countless cannon fodder and save mankind
Addictive, fast-paced gameplay topped with cheesy, Duke Nukem-style one-liners
Good level design with items, bottlenecks and cover in just the right places
Link: https://www.gog.com/game/serious_sam_the_first_encounter
GOG.com has The Witcher: Enhanced Edition (PC Digital Download) for Free when you follow the steps below.
Link:
Inspired by the board and figurine games made popular by Games Workshop, the universe of Warhammer 40,000 is a vast and violent one, rife with strange, alien races, including the Eldar®. The mysterious Eldar are all that remains of a once great and powerful civilization that ruled the galaxy. They travel the stars in enormous spacecraft called Craftworlds, seeking the Maiden Worlds their ancestors created in ancient times.
One such world is now inhabited by humans and possesses historical records and artifacts of great power far too valuable to leave in their hands. This once proud race now fights for its very survival, and must protect the secrets and power of their ancestors from both the Imperium of Man and the evil, bio-engineered Tyranids, bent on the destruction of this fertile paradise.
Rites of War features a tightly crafted storyline composed of 24 missions and varied victory conditions as you lead the Eldar in their fight for survival. Additional scenarios allow for control of Tyrannid and Imperial armies and a glory point system lets you build and customize your own army, with 8 distinct troop classes ranging from War Machines to Assault Troops to Devastator Squads. A level-based experience system enhances the game's RPG (Role-Playing Game) element, allowing you to upgrade and customize units, enhance warrior skills and employ "psyker" (psychic) abilities.
Link:
Get ready for a deep dive into the futuristic, neon-shining universe of Night City. Grab the free Cyberpunk 2077 Goodies Collection on GOG.COM now, before it fades away. This unique content pack compiles for the first time ever the best of previously released CD PROJEKT RED content and adds a juicy portion of fresh, never seen before goodies.
Among the new stuff featured in Cyberpunk 2077 Goodies Collection, you'll find some unique concept arts and ad posters with design styles featured in the game. The previously released content includes printable posters, digital wallpapers, gang graffiti, and steelbook art – all that will give your computer and living room a futuristic, rebel touch. Finally, detailed Cyberpunk 2077 universe goodies, like screenshots and weapon blueprints will make you wait for the game's premiere on the edge of your seat.
Link:
The Forgotten Realms world of Dungeons & Dragons has been home to many a hero and imagination since its publication, producing adventures and stories to be retold and enjoyed for years to come. The Forgotten Realms Archive – Collection One allows you to journey through one such set of adventures: the Eye of the Beholder trilogy, a set of first-person, real-time role-playing games.
Link:
Hitman: Absolution follows the Original Assassin undertaking his most personal contract to date. Betrayed by the Agency and hunted by the police, Agent 47 finds himself pursuing redemption in a corrupt and twisted world.
Link:
The 58th year of Shouwa, early summer
It's June, and the summer heat has arrived earlier than it does most years.
By day there are crickets, and by night there are cicadas.
We're in Hinamizawa, a small village in the countryside.
There are fewer than two thousand people here. But every year, there is an event.
Link:
SYMMETRY is a survival management game set in a retro- futuristic, sci-fi universe. Your main goal is to manage the crash survivors and help them withstand the desolate, extremely cold environment in order to fix their spacecraft and escape. The non- obvious plot is accompanied by an atmospheric musical score and graphic design that sustains the harsh and mysterious ambience.
Survivors' life functions crucial to their existence, such as eating, resting and mental health need to be taken care of. Extreme circumstances may force crew members to develop new skills like botanics or power plant operations, that weren't necessary in their Earthly life. Gathering all the parts required to repair the spaceship becomes a race against time, as extreme weather conditions and life-threatening supernatural activities become more and more present.
Vector graphics give the game a feeling of mystery and severity of the deserted world. Using dimmed and pastel colors throughout the scenery creates a sense of remoteness from reality and builds an unreal atmosphere of the landscape.
Base micro-management in extremely hostile conditions
Randomly assigned crew members with different skills and stories in each gameplay
Different needs to satisfy: nutrition, physical condition and mental health
Non-obvious sci-fi plot
Ominous presence of the Symmetrical World
Moral choices – collectivism vs individualism
Unique vector graphics and ambient sound setting
High replay-ability and various strategies to beat the game
Survival game mode unlocked once the main mission is accomplished
Link: https://www.gog.com/game/symmetry?pp=d051bf1ddf82f79c6af34f7f4e59707f081296ad
Mable & The Wood is a Metroidvania where you hunt down massive beasts and, upon destroying them, shapeshift into their forms in order to use their powers to save or destroy the world. Players with less violent intent can find secret paths to complete Mable without killing anything, including bosses.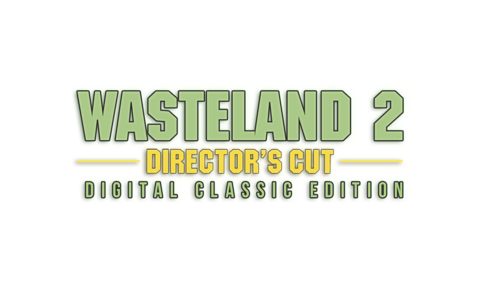 Note, scroll down mid-way