Fully automatic optimization
Fully automatic color adjustment, including object detection, redistribution of tonal values, white balance, hue adjustment, saturation, contrast optimization and light/dark correction.
Intelligent Noise Reduction
Photomizer's Denoise function removes image noise while preserving details. Ideal e.g. for images that are too dark without flash.
Pseudo-HDR
High contrast, bright colors: Create HDR-like images from just one photo with Photomizer!
RAW Support
Besides JPG, BMP, TIFF and GIF, many RAW formats are supported, e.g.: raw, crw, orf, 3fr, nef, raf, mrw, nrw, dng, cr2, arw, x3f, rw2.
Tilt shift
Tilt shift art belongs to the royal class of photography. From a bird's eye view, motifs from the real world appear like miniatures from the toy cosmos.
Retro filter
Retro is hip! Thanks to this nostalgia package, Photomizer sends every picture on a journey back in time – in no time. Different retro effects create pure nostalgia.
Homepage: https://engelmann.com/en/image-editor-photomizer/
Download: Photomizer_2_Pro-2.0.16.1204.exe
License: Built-in Registration on install

With onlineTV you have access to live TV streams, radio stations, webcams and much more.
Simply Good Pictures is one of the best fully automated image enhancement programs in the world.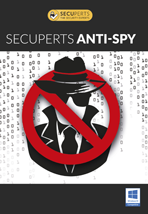 The Windows 10 Anti-Spy allows you to deactivate more than 80 annoying and, to some extent, very presumptuous spy features in the Windows operating system, in browsers and media players.