If you want to get Windows up to scratch and return the operating system to its original performance, the optimization software "PC Fresh 2020" can be helpful. The free full version, which is exclusively available for download from COMPUTER BILD, uses 1-click optimization to determine the system brakes in three relevant areas: system services, autostart and system settings. "PC Fresh" analyzes your PC and makes suggestions as to which services, start programs or system parameters can be safely optimized. This way, even beginners can help their computers get started. Other useful functions of the system tool are the editing of the context menus, the detection of large videos or documents, an optical adaptation of Windows as well as permanent memory optimization.
PC Fresh: Deactivate autostart programs and optimize PC performance
If you want to track down system brakes, a look at the programs in Autostart, for example, can help. "PC Fresh 2020" lists all entries that may be superfluous and can therefore be deactivated or even deleted. Switching off system services that are not really needed can also increase performance and protect the RAM. Here, too, the software helps with appropriate tips. You will also receive interesting information about each individual service. The Windows system settings that affect the performance of the computer are also relevant. For example, boot defragmentation, the set delay in the display of menus or the automatic search for printers and network folders.
PC Fresh: change Windows settings
"PC Fresh 2020" enables easy access to a number of Windows system settings. The "Customizations" option deals with the system start, the Windows Explorer options, files and folders as well as with the visualization. In the future, you can directly remove the files to be deleted without going through the trash, Cortana including the Windows 10 web search or just switch off the search field with one click or activate an automatic Windows login. The "Explorer Editor" is also practical, with which you can show or hide favorites such as "Documents", "Downloads", "Videos" or cloud services in the Explorer display with just a few clicks of the mouse. When it comes to "visualization", "PC Fresh" also helps to adapt Windows to your wishes: You can add notification balloons,
PC Fresh: Optimize RAM and adjust Windows context menu
"PC Fresh 2020" is completed, among other things, with an automatic "RAM optimizer" and a manager, which you use to edit the links between file types and applications. How to use the "Open with" manager to determine whether Word Word Processor or other software is started when you double-click a DOCX file. Furthermore, the entries of the "Open with" command displayed in the context menu can be edited. You can simply delete unnecessary options. You can show or hide system entries such as "Copy", "New" or "Encrypt" in the Explorer context menu. The system information with key data on existing hardware and installed audio and video codecs prove to be informative.
PC Fresh: View memory usage and find memory guzzlers
Insufficient disk space may be caused by very large files such as videos or backup archives. "PC Fresh 2020" can quickly help with its analysis of files and folders. The tool scans all hard drives and lists videos, audio files, documents or images, as well as the number and total size, sorted by file type. In addition, "PC Fresh" shows the memory wasters of the categories, such as videos. Alternatively, look directly at the "Top 100" of all files. With a click of the mouse you get to the storage location of an entry and can delete the respective file.
Homepage: https://www.abelssoft.de/en/windows/system-utilities/pc-fresh
Download: PCFresh-2020-CBE-ONLINE-July2020.exe
Download: PCFresh-2020-CBE-ONLINE.exe
Video conversion for all formats
Converter4Video provides all established video formats and enables you to convert your videos from and to any format of these.
Hardware specific conversion
Converter4Video supports the popular models of all well-known smartphones and tablets.
Fast batch processing
You even have a lot of videos to convert? The super fast batch processing makes it possible.
Homepage: https://www.abelssoft.de/en/windows/multimedia/converter4video
Download: Converter4Video_2020_v2020.6.09_Giveaway-5326523.exe
"GClean" (formerly "GoogleClean") prevents the transfer of data about your surfing habits to Google and thus also the creation of a user profile. The free COMPUTER BILD edition automatically sets up Windows, your browser and all important Google programs such as Chrome and Google Earth as well as the web apps Google Maps and Gmail so that no individual usage data is transmitted to the search engine giants. These programs usually collect data about your user behavior and send it to the manufacturer. For example, Google knows when you are online or which websites you visit. "GClean" blocks such functions and also deletes the telltale YouTube and Google tracking cookies.
Homepage: https://www.abelssoft.de/en/windows/security-privacy/gclean
Download: GClean-2020-CBE-ONLINE.exe
"AntiBrowserSpy" adapts the browser settings to your wishes. With just a few clicks of the mouse, you can delete the data collected by the browser and permanently close all digital loopholes through which you can be spied on. The tool has preset data protection profiles for Google Chrome, Firefox, Opera, Microsoft Edge Chromium, Internet Explorer and the T-Online.de browser, so that you can achieve maximum security with a simple click on "Optimize now". For example, anti-phishing protection is set up or the "do-not-track" function is activated, which signals to websites that no profiles should be created. In addition, persistent cookies that are stored on your computer by websites you visit are also blocked. If you want to select the security gaps to be closed yourself,
AntiBrowserSpy: Surf anonymously & switch on the camouflage cap
The "browser camouflage cap" integrated in "AntiBrowserSpy" ensures your anonymity on the Internet. Normally, your browser sends details about your PC and a unique identification code when you open a new page. This can be used to track your visits to a website. The "browser camouflage cap" now changes the code with each program start. This makes it impossible for site operators to create profiles about your surfing behavior. Configure the browser camo directly from the dashboard and either switch on the protective screen manually or always activate it with the Windows start. You will then be on the net undetected.
AntiBrowserSpy: spy blocker for Facebook
With the "Social Network Block" function of "AntiBrowserSpy" you hide your surfing behavior from the social network Facebook. Corresponding add-ons are installed for Firefox and Google Chrome. A proxy solution is used for the Internet browser. Background: A "Like" button is integrated on most websites, which shows your friends what you are watching with a click. But the Facebook group also registers and stores where you are on the Internet. For more anonymity, activate the "Social Network Block" option in the main menu. The tool prevents Facebook elements from being displayed on external websites without your consent. It is therefore impossible for the system to create a behavior profile about you. "Social blocking" already prevents the Facebook plugins from loading and replaces them with a placeholder. Simply loading a page with a like button may be enough to transfer data.
AntiBrowserSpy: Clear surf tracks and remove cookies
AntiBrowserSpy also helps to remove telltale surf residue from your hard drive. The browser stores large amounts of data in the clipboard in order to load Internet pages faster the next time it is called up. This can be image files, cookies, form data or a record of your surfing behavior (browser history). With a click on "Clean browser completely" you can delete all cached data for a selected browser quickly and thoroughly. Alternatively, all browsers can be cleaned in one go or individual areas such as history or cookies can be targeted for a selected browser. In addition, a check function ("BrowserCheck") ensures that you are informed as soon as something changes in the browser settings, for example by a program update.
Homepage: https://www.abelssoft.de/en/windows/security-privacy/antibrowserspy
Download: AntiBrowserSpy-2020-CB-Online.exe
Abelssoft Mp3 cutter offers you the possibility to edit and manipulate mp3 music in a very easy way! More and more music-lovers are managing their collections digitally—and with the mp3 format. Abelssoft provides a valuable tool for the job with its new Windows mp3 editor, mp3 cutter. It provides the user with the ability remove any corrupt or blank sections of tracks, as well as let them add fade-in and fade-out effects. If you ever wondered how to edit mp3 or to manipulate mp3 files in a easy way, mp3 cuttter is the perfect fit for you.
For most modern music-lovers the truth is that their vinyl records and CDs are inhabiting a box in the attic, not a player in the living room. Actually, there may not be any player at all—in its place: a computer filled with a vast library of digital music, mostly in mp3 format. From here, the music can be played, transferred to mobile devices, or streamed to speakers throughout the house.
With mp3 cutter Abelssoft delivers a valuable tool for the mp3 generation, enabling users to easily edit their files. mp3 cutter loads mp3 files and displays them in a visual waveform. The user can also of course play the file, testing any changes they made.
The user uses his or her mouse to highlight sections of the waveform representation, determining what to include and remove. Damaged, static, or otherwise cacophonous portions of the track can be easily removed, as can blank, silent portions. Additionally, the user can add fade-in/out effects to the song, smoothing playlist transitions.
The fruits of the mp3-surgeon's labor can be quickly saved by clicking "Export" button, thereby creating a new mp3 file.
Homepage: https://www.abelssoft.de/en/windows/multimedia/mp3-cutter
Download: mp3schneiden-2020-CBE.exe
License : Pre Activated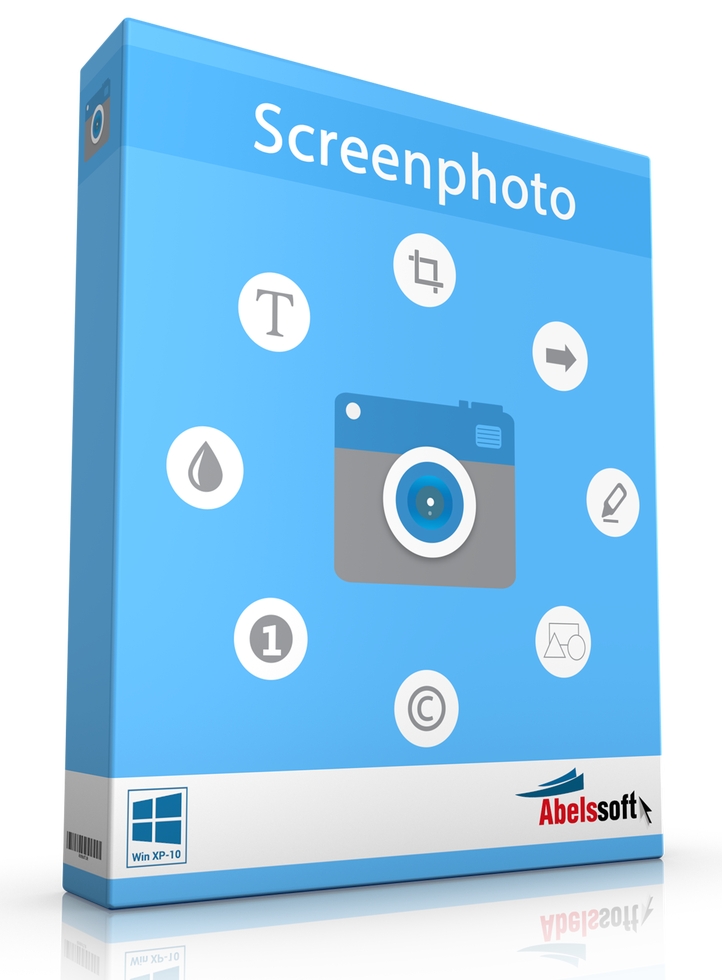 Screenshots within seconds
Screenphoto creates screenshots with just one mouse click
Multiple formats
Screenphoto can save files in different formats including PNG, JPG and PDF
Upload and share
Screenphoto allows you to share your screenshots with friends, including Facebook and Twitter
Homepage: https://www.abelssoft.de/en/windows/multimedia/screenphoto
Download: Schirmfoto-ComputerbildEdition-2020.5.11.exe
Everyone doesn't like cloud backup. Be it due to mistrust and concern about data security or perhaps insufficient internet connection. Abelssoft EasyBackup 2020 automatically backs up selected files or entire folders locally to a dedicated external drive connected to your computer via USB.
Therefore, this backup application is suitable for fast backup of office files. By default, the program automatically backs up personal folders such as documents, pictures, videos and music, but the backup scope can be freely configured at any time. Data backups occur automatically in the background whenever a predetermined portable storage is connected, or the program can be set to back up regularly to local storage.
To be sure, there is also the option of reminders to mount a backup disk according to the desired frequency. If you need to restore your backed up data, just use the built-in backup calendar, which visually shows your backups in chronological order, and choose exactly the recovery point to which to return. No need to worry about the lack of storage space when the calendar is full, Abelssoft EasyBackup 2019 uses compression technology to reduce the size of backups.
Homepage: https://www.abelssoft.de/en/windows/system-utilities/easybackup
Download: EasyBackup-2020-OSTERN-IDG.exe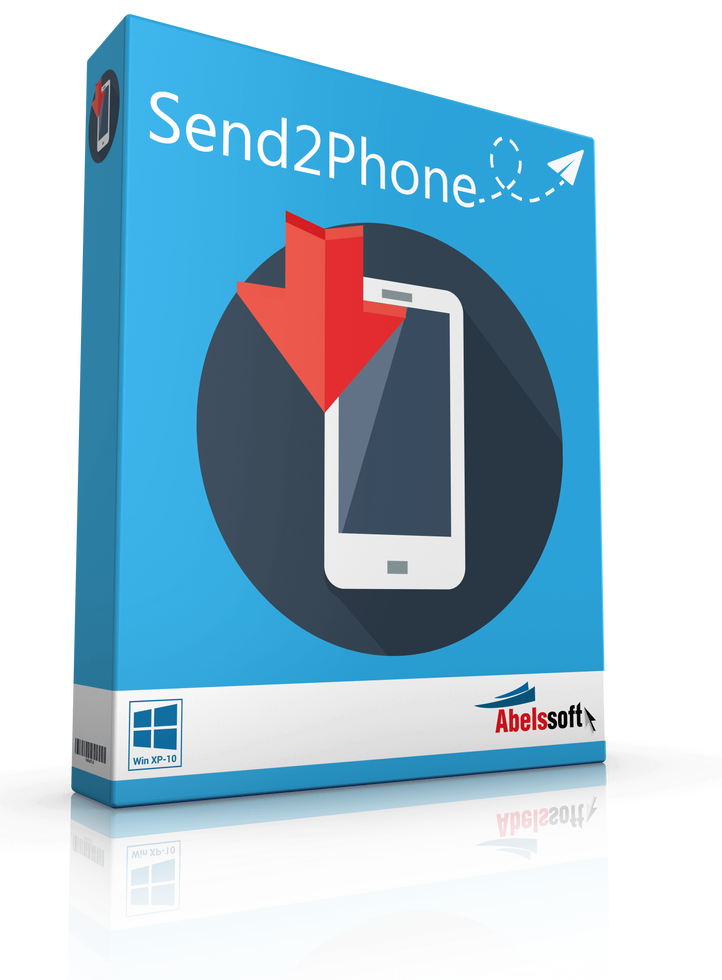 Easily send yourself links, images or any files from your PC to your Android phone – or the other way around.
Files or passwords – with Send2Phone everything is secured. The tool encrypts using the highest security level AES-256.
Thanks to the easy handling files can be sent by drag & drop, right click in the context menu or file selection.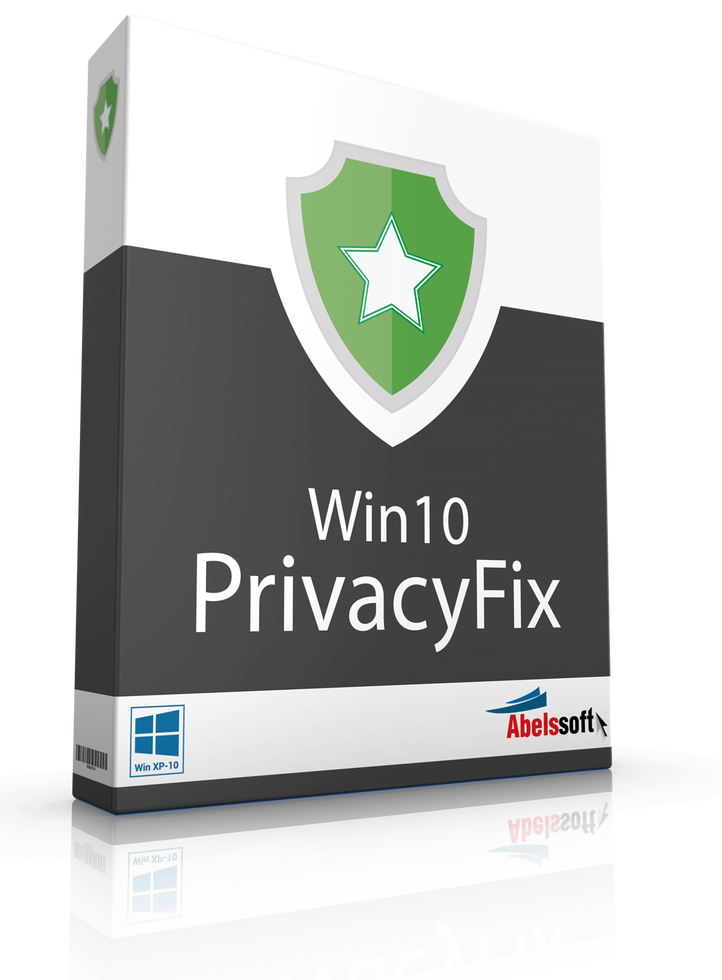 Win10PrivacyFix blocks Microsoft's data transfer server and disables the appropriate services.
https://www.abelssoft.de/en/windows/security-privacy/win10privacyfix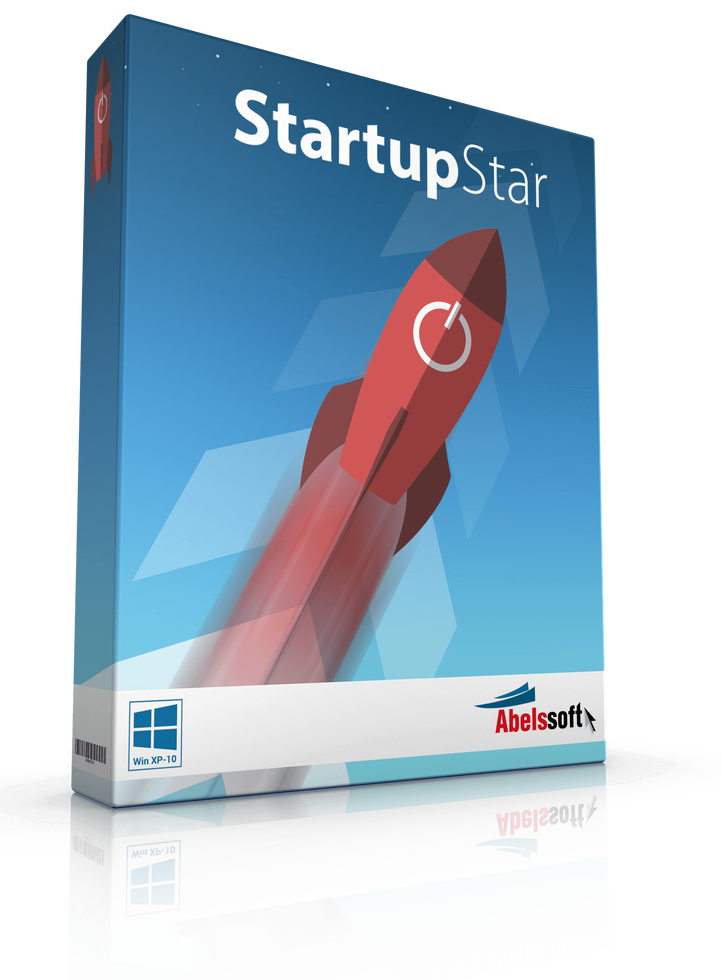 Enable, disable or delete programs in the Startup.