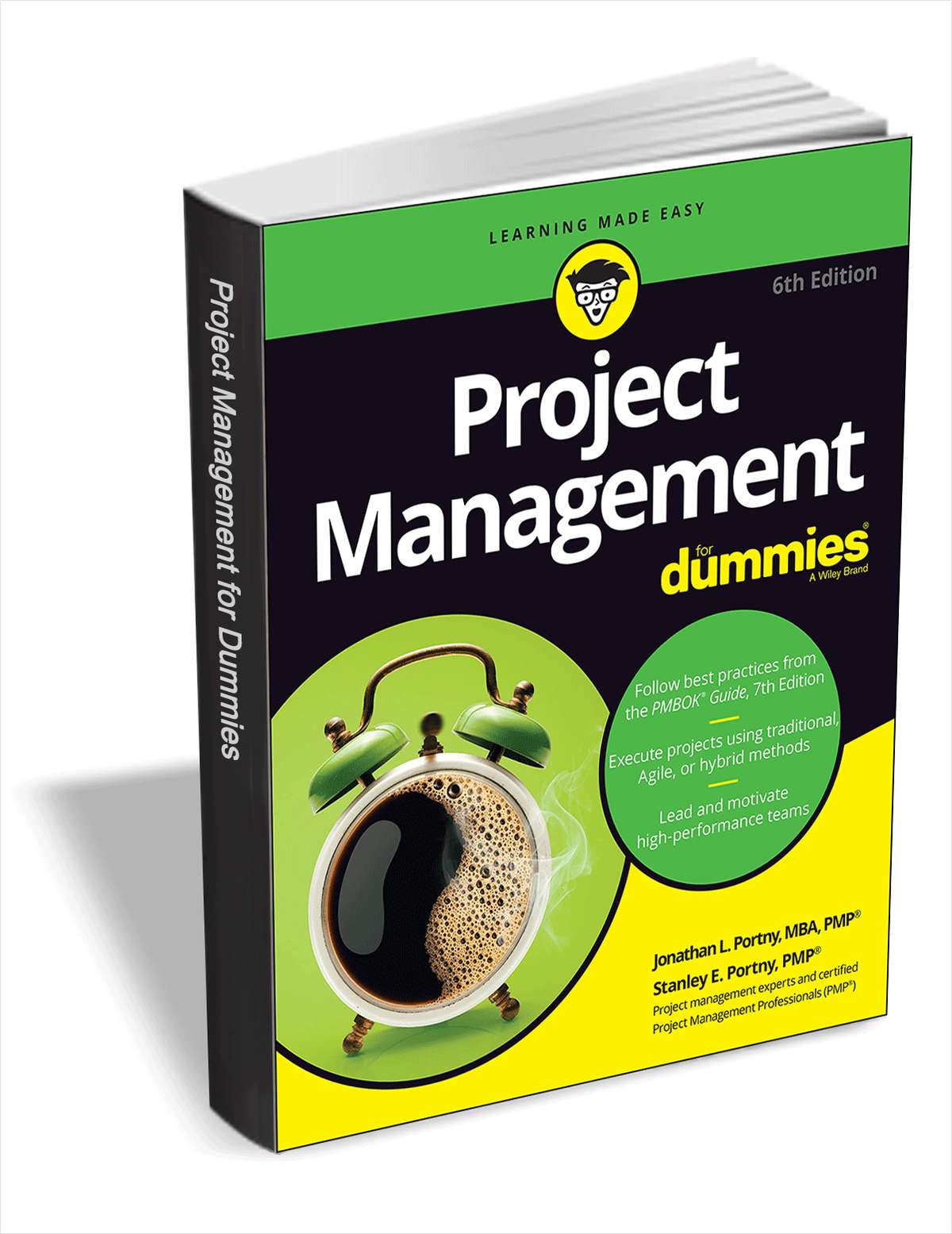 Giveaway: https://www.tradepub.com/free/w_wile423/
Download: w_wile423.pdf
Any DRM Removal for Win 20% OFF
Epubor Ultimate for Win 20% OFF
Epubor Audible Converter for Win 20% OFF
Epubor eBook Converter for Win 20% OFF
Introduction:
"Project Management For Dummies, 6th Edition" is your go-to guide for navigating the complex world of project management. Authored by industry experts, this comprehensive book provides a step-by-step approach to understanding and applying the principles, methodologies, and best practices of project management. Whether you're a beginner looking to build a solid foundation or an experienced professional seeking to enhance your skills, this book offers invaluable insights and practical techniques to help you succeed in any project.
Key Features:
Comprehensive Coverage: "Project Management For Dummies, 6th Edition" covers the entire project management lifecycle, from project initiation and planning to execution, monitoring, and closing. Each chapter provides clear explanations, actionable advice, and real-world examples to guide you through every stage of the project.
Practical Techniques and Tools: Discover a wide range of practical techniques and tools that can be applied to various project scenarios. Learn how to develop project charters, create work breakdown structures, manage risks, track progress, and effectively communicate with stakeholders. The book also introduces popular project management software and discusses how to leverage technology for efficient project execution.
Real-World Examples: Gain insights from real-world case studies and examples that illustrate how project management principles are applied in different industries and settings. These examples highlight common challenges, success factors, and lessons learned, providing you with valuable guidance for your own projects.
Agile and Traditional Approaches: Explore both agile and traditional project management methodologies, enabling you to choose the approach that best fits your project requirements and organizational context. Understand the key principles of agile project management, including iterative development, adaptive planning, and continuous improvement, and learn how to blend agile and traditional practices for optimal project outcomes.
Tips from Industry Experts: Benefit from the wisdom and experience of seasoned project management professionals who share their insights and best practices throughout the book. These tips and recommendations provide valuable shortcuts, strategies, and lessons that can help you overcome common project management challenges and enhance your effectiveness as a project manager.
Updated Content: This 6th edition of "Project Management For Dummies" incorporates the latest industry trends and practices, ensuring that you stay up to date with the evolving project management landscape. It includes updated information on agile methodologies, virtual project management, remote team collaboration, and other relevant topics that are essential in today's dynamic business environment.
Conclusion:
"Project Management For Dummies, 6th Edition" is a comprehensive guide that empowers you with the knowledge and skills to excel in the field of project management. Whether you're new to project management or seeking to enhance your existing skills, this book provides the tools, techniques, and insights you need to successfully lead projects from start to finish. With its practical approach, real-world examples, and expert advice, this book is your ultimate resource for mastering the art of project management and achieving project success.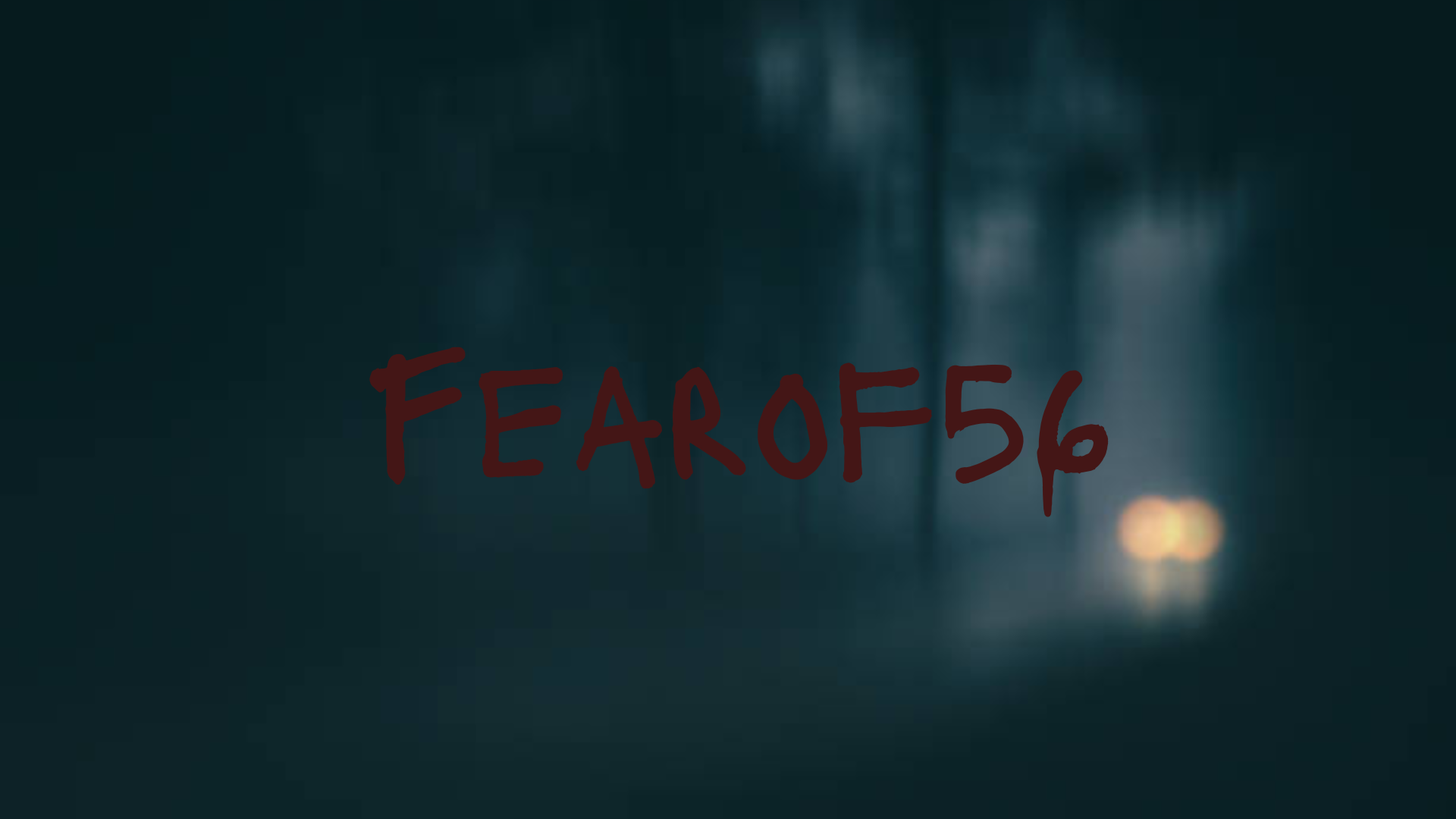 Giveaway: https://zygengames.itch.io/fear-of-56
Introduction:
"Fear of 56" is a gripping horror game that plunges you into a terrifying journey through a haunted mansion. Developed by [developer name], this atmospheric adventure will keep you on the edge of your seat as you unravel the dark mysteries lurking within. Prepare to confront your deepest fears and navigate through a nightmarish environment filled with spine-chilling encounters and mind-bending puzzles.
Key Features:
Immersive Horror Experience: "Fear of 56" delivers an immersive horror experience that will send shivers down your spine. From the eerie ambiance to the haunting sound design, every detail is meticulously crafted to create a sense of dread and suspense. Prepare yourself for jump scares, unexpected twists, and a chilling atmosphere that will keep you on your toes throughout the game.
Explore a Haunted Mansion: Venture into the depths of a decrepit mansion, long abandoned and shrouded in darkness. Each room holds its own secrets and horrors, waiting to be discovered. Uncover the history of the mansion and its former inhabitants as you explore its haunted halls and hidden passages.
Solve Mind-Bending Puzzles: As you progress through the game, you'll encounter a variety of intricate puzzles that must be solved to unravel the mysteries and advance the story. Test your wits and think outside the box to decipher cryptic clues, unlock hidden compartments, and overcome challenges that stand in your way.
Confront Your Fears: "Fear of 56" taps into the deepest fears of players, presenting them with terrifying encounters and chilling scenarios. Prepare to face your fears head-on as you encounter grotesque creatures, disturbing apparitions, and psychological terrors. Will you have the courage to confront the horrors that await you?
Atmospheric Visuals and Sound Design: The game's haunting visuals and atmospheric sound design work together to create an immersive and unsettling experience. Dimly lit environments, detailed textures, and eerie soundscapes contribute to the overall sense of dread, making "Fear of 56" a truly immersive horror adventure.
Multiple Endings: Your choices and actions throughout the game will impact the outcome, leading to multiple possible endings. Every decision matters as you navigate the treacherous path, making each playthrough a unique and suspenseful experience.
Conclusion:
"Fear of 56" is an atmospheric horror adventure that will test your nerves and push you to the limits of fear. With its immersive gameplay, mind-bending puzzles, and spine-chilling encounters, this game promises a thrilling and unforgettable experience. Prepare to confront your fears, explore a haunted mansion, and uncover the dark secrets that lie within. Can you survive the horrors of "Fear of 56" and escape the clutches of terror? The answer awaits you in this bone-chilling journey.


Website: http://www.greatis.com
Buy UnHackMe+Warrior 50% OFF
Download: UnHackMe1490-gotd.zip – mirror
License Key: UN23-JUGT-D6QW-B1X5
[content-egg module=Offer]
Introduction:
Greatis UnHackMe is a cutting-edge security software designed to protect your computer from various types of malware, including hidden rootkits that often go undetected by traditional antivirus programs. With its advanced detection and removal capabilities, UnHackMe provides an additional layer of defense against malicious software, ensuring the security and integrity of your system.
Key Features:
Powerful Malware Detection: UnHackMe employs advanced scanning algorithms to detect and eliminate a wide range of malware threats, including trojans, worms, viruses, adware, spyware, and more. By regularly scanning your system, UnHackMe helps you identify and remove potential security risks, preventing them from causing harm to your computer and compromising your data.
Rootkit Detection and Removal: Rootkits are particularly dangerous as they can hide deep within your system, allowing unauthorized access and control. UnHackMe specializes in detecting and removing rootkits, making it an invaluable tool for safeguarding your computer against advanced threats. By proactively identifying and eliminating rootkits, UnHackMe ensures that your system remains secure and protected.
Real-time Monitoring: UnHackMe continuously monitors your system for suspicious activities and unauthorized changes. It keeps an eye on critical areas of your computer, including startup programs, services, browser settings, and more. Any suspicious behavior is promptly detected and flagged, allowing you to take immediate action to prevent potential security breaches.
Adware and Potentially Unwanted Program (PUP) Removal: Unwanted adware and potentially unwanted programs can disrupt your browsing experience, slow down your system, and compromise your privacy. UnHackMe effectively detects and removes these nuisance programs, freeing up system resources and improving overall performance.
Secure Browsing: UnHackMe includes a secure browsing feature that helps protect you from online threats. It blocks malicious websites, prevents phishing attempts, and warns you about potentially harmful links or downloads. With UnHackMe, you can browse the internet with confidence, knowing that your online activities are safeguarded against common threats.
User-Friendly Interface: UnHackMe features a user-friendly interface that makes it easy to navigate and use the software, even for those with limited technical expertise. The intuitive controls and clear options ensure a seamless user experience, allowing you to manage your system security efficiently.
Conclusion:
Greatis UnHackMe is a powerful security solution that goes beyond traditional antivirus software, providing advanced protection against malware, rootkits, adware, and other threats. By utilizing its comprehensive scanning and monitoring capabilities, you can enhance the security of your system and enjoy a worry-free computing experience. Stay one step ahead of cyber threats with UnHackMe and ensure the safety of your valuable data and personal information.



Website: https://vovsoft.com/software/podcast-downloader/
Download: Vovsoft_Podcast_Downloader-2.8-sos.exe
Download: mirror
[content-egg module=CjLinks]
[content-egg module=CjProducts]
[content-egg module=Aliexpress2]
Introduction:
Vovsoft Podcast Downloader is a must-have software for podcast enthusiasts who want to effortlessly download and manage their favorite podcasts. With its intuitive interface and powerful features, this tool provides a seamless experience for accessing, organizing, and enjoying podcasts. Whether you're a casual listener or a dedicated follower of multiple podcasts, Vovsoft Podcast Downloader simplifies the process of staying connected to your preferred audio content.
Key Features:
Easy Podcast Downloads: Vovsoft Podcast Downloader enables you to download podcasts with just a few clicks. Simply enter the podcast's RSS feed URL or browse through the built-in podcast directory, select the episodes you want, and let the software handle the rest. Save time and eliminate the need for manual downloads.
Automatic Updates: Stay up to date with the latest episodes of your subscribed podcasts. Vovsoft Podcast Downloader automatically checks for new releases and downloads them, ensuring that you never miss out on your favorite shows. Enjoy a hassle-free listening experience with automatic updates.
Customizable Download Settings: Tailor your podcast downloads according to your preferences. Adjust the download quality, specify the number of episodes to keep, set download schedules, and choose the storage location. Customize the settings to optimize storage space and ensure a smooth downloading process.
Episode Management: Easily organize and manage your podcast episodes within Vovsoft Podcast Downloader. Create playlists, categorize episodes by genre or topic, and mark your favorite episodes for quick access. Keep your podcast library organized and find episodes effortlessly.
Playback and Offline Listening: Enjoy your podcasts anytime, anywhere, even without an internet connection. Vovsoft Podcast Downloader provides a built-in media player that allows you to play episodes directly within the software. Listen offline during your commute, workout, or any time you prefer.
Subscription Management: Keep track of your subscribed podcasts and easily add new ones. Vovsoft Podcast Downloader provides a convenient interface for managing your subscriptions, allowing you to add, remove, and update podcast feeds effortlessly. Stay in control of your podcast collection.
User-Friendly Interface: Vovsoft Podcast Downloader features a clean and intuitive interface that makes navigation and usage a breeze. Even if you're new to podcast downloading, you'll quickly become familiar with the software's straightforward layout and easily accessible features.
Conclusion:
Vovsoft Podcast Downloader is the ultimate tool for podcast enthusiasts who want a hassle-free way to download, manage, and enjoy their favorite podcasts. With its user-friendly interface, automatic updates, customizable settings, and convenient episode management, this software streamlines the podcast listening experience. Stay connected to your preferred podcasts, listen offline, and organize your episodes with ease. Download Vovsoft Podcast Downloader and elevate your podcast enjoyment to a new level.


Website: https://www.powerusersoftwares.com
Giveaway: https://www.powerusersoftwares.com/free-license-offer
Download: https://powerusersoftware.com/download/Power-user.exe
License Key: F05F45CE-2CB0-DB81-2CFD-8C0E7346407E
License Key: 649F3163-1DD0-A2B5-6E2B-EA66BFED4543
Introduction:
Power-user for PowerPoint, Excel, and Word is a game-changing add-in designed to boost your productivity and unleash the full potential of Microsoft Office applications. Whether you're a business professional, educator, student, or anyone working extensively with PowerPoint, Excel, and Word, Power-user provides an impressive array of features and resources to take your work to the next level. Let's explore the key benefits and features of Power-user and see how it can transform your Microsoft Office experience.
Key Features:
Advanced Templates: Access a vast collection of professionally designed templates for PowerPoint presentations, Excel spreadsheets, and Word documents. Save time and effort by starting with pre-built layouts, charts, diagrams, tables, and graphics that can be easily customized to suit your specific needs.
Visual Enhancements: Elevate your presentations with stunning visuals using Power-user's rich library of icons, images, and customizable maps. Effortlessly add professional-looking elements to your slides, worksheets, and documents, making them visually appealing and engaging.
Diagrams and Charts: Create compelling visuals with ease using Power-user's extensive library of diagrams and charts. From flowcharts and org charts to Gantt charts and timelines, you'll have a wide range of visual tools at your disposal to effectively communicate complex information.
Productivity Tools: Streamline your workflow and save time with Power-user's productivity tools. Automate repetitive tasks, such as formatting tables and charts, managing styles and formatting, and generating agenda slides. Work more efficiently and focus on content creation rather than spending time on manual formatting.
Data Management: Take control of your data in Excel with Power-user's powerful data management tools. Clean, analyze, and manipulate data effortlessly using features like data import, data cleaning, merging and splitting cells, and advanced filtering options. Simplify complex data analysis and reporting tasks.
Slide Libraries: Build a centralized repository of reusable slides with Power-user's Slide Library. Store, organize, and share frequently used slides, ensuring consistency and efficiency across your presentations. Collaborate seamlessly with team members by accessing and updating shared slides.
Customizable Elements: Tailor your presentations, spreadsheets, and documents to reflect your brand identity and style. Customize templates, fonts, colors, and layouts to maintain a consistent look and feel throughout your work.
Smart Search: Find the right content quickly with Power-user's intelligent search functionality. Search for slides, templates, icons, and graphics using keywords, tags, or filters, saving you valuable time in locating the desired resources.
Conclusion:
Power-user for PowerPoint, Excel, and Word empowers you to become a true power user of Microsoft Office applications. With its advanced templates, visual enhancements, productivity tools, data management features, and other valuable resources, you can streamline your workflow, create impactful presentations, make sense of complex data, and deliver polished documents. Enhance your productivity, save time, and unlock the full potential of PowerPoint, Excel, and Word with Power-user. Elevate your work to new heights and leave a lasting impression. Try Power-user today and experience the difference it can make in your Microsoft Office journey.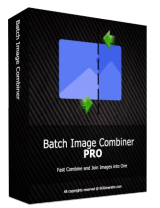 Website: https://bggenerator.com/batch_image_combiner.html
Download: BatchImageCombinerPro-1.2.3-gotd.zip – mirror
License Key: QP-7242-689MNQ99-00XCB
Introduction:
bggenerator Batch Image Combiner is a versatile software designed to streamline the process of combining and enhancing multiple images. Whether you're a photographer, designer, or anyone who works with images, this tool is an invaluable asset. With its batch processing capabilities, you can merge, resize, add watermarks, and apply effects to multiple images simultaneously, saving you time and effort. Let's explore the key features of bggenerator Batch Image Combiner and see how it can elevate your image editing workflow.
Key Features:
Batch Image Combination: Merge multiple images into a single composite image with ease. Arrange and layer images according to your preference, creating stunning collages or combining different elements into one cohesive design.
Resize and Crop: Adjust the size and dimensions of your images to fit specific requirements. Resize images individually or in batches, maintaining aspect ratios or customizing dimensions as needed. Crop images to remove unwanted areas and focus on the essential elements.
Watermarking: Protect your images and showcase your brand by adding watermarks. Apply text or image-based watermarks to your images, customizing their position, opacity, and style. Prevent unauthorized use of your images while maintaining a professional look.
Image Effects: Enhance your images with a variety of effects and filters. Apply adjustments such as brightness, contrast, saturation, and sharpness to fine-tune your images. Add artistic filters, overlays, and textures to create unique visual styles.
Image Format Conversion: Convert your images to different file formats in bulk. Save time by converting multiple images to formats like JPEG, PNG, TIFF, or GIF, ensuring compatibility with various devices and platforms.
Batch Renaming and Metadata Editing: Streamline your image organization by renaming files in batches. Add meaningful names, prefixes, or suffixes to your images for better organization and easier search. Edit metadata such as EXIF information, tags, and descriptions to maintain a comprehensive image library.
Preset Templates: Take advantage of preset templates to streamline your image editing process. Save your frequently used settings as templates and apply them to new projects instantly. Customize and fine-tune the presets to match your specific requirements.
Intuitive Interface and Workflow: Enjoy a user-friendly interface designed for smooth and efficient workflow. Easily navigate through the software's features, access advanced settings, and preview the changes before applying them.
Conclusion:
bggenerator Batch Image Combiner is a powerful tool that simplifies the process of merging and enhancing multiple images. With its batch processing capabilities, resizing options, watermarking features, and various image effects, it empowers you to create stunning compositions and elevate your creative projects. Save time and effort by processing multiple images simultaneously, and customize your output using the extensive range of tools and settings. Discover the efficiency and flexibility of bggenerator Batch Image Combiner and unlock new possibilities for your image editing workflow. Try it today and take your image editing to the next level.
Website: https://www.macxdvd.com/mediatrans
Giveaway: https://www.macxdvd.com/giveaway/mediatrans-giveaway.htm
Giveaway: https://www.macxdvd.com/giveaway/mac-software-giveaway-and-tips.htm
Download: https://www.macxdvd.com/download/macx-mediatrans-give.dmg
[content-egg module=Offer]
Introduction:
MacX MediaTrans is a powerful and user-friendly software designed to streamline media management and transfer tasks for Mac users. Whether you want to organize your music library, backup important photos, transfer videos to your iPhone or iPad, or simply free up storage space on your devices, MacX MediaTrans has got you covered. With its intuitive interface and robust features, it's the perfect companion for all your media management needs.
Key Features:
Effortless Media Transfer: Seamlessly transfer your music, videos, photos, and more between your Mac and iOS devices. Say goodbye to the hassle of syncing with iTunes and enjoy a fast and reliable transfer process.
Two-Way Sync: Keep your media library up to date on both your Mac and iOS devices. Sync changes made on one device to the other automatically, ensuring that you always have access to your latest files.
Manage and Organize Your Music: Take full control of your music library. Create playlists, edit song details, and delete unwanted tracks. Convert audio files to different formats for compatibility with various devices.
Backup and Restore: Safeguard your precious memories by backing up your photos and videos from your iPhone or iPad to your Mac. Easily restore your files whenever needed.
Efficient Video Transfer and Conversion: Transfer videos of any format to your iOS devices and enjoy them on the go. Convert videos to iOS-friendly formats for seamless playback.
Photo Management Made Easy: Organize and manage your photos effortlessly. Create albums, delete unwanted pictures, and export photos in high quality.
Secure and Private: Your data privacy is a top priority. MacX MediaTrans ensures a secure and reliable transfer process, protecting your personal information.
File Encryption: Protect sensitive files with password encryption. Keep your private videos, photos, and documents secure from unauthorized access.
Conclusion:
MacX MediaTrans is the ultimate solution for managing and transferring your media files between your Mac and iOS devices. With its intuitive interface, robust features, and efficient transfer speeds, it simplifies the process of organizing your music library, backing up important photos, and transferring videos effortlessly. Say goodbye to the limitations of iTunes and enjoy the freedom and flexibility that MacX MediaTrans offers. Take control of your media management and experience seamless transfer between your Mac and iOS devices. Try MacX MediaTrans today and unlock a world of convenience and efficiency.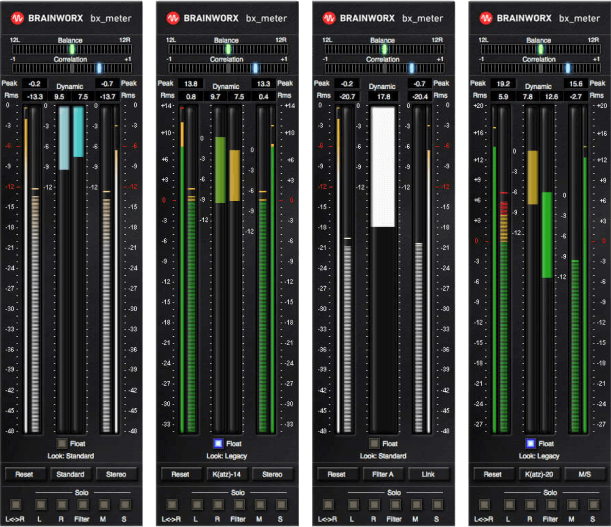 Giveaway: https://www.plugin-alliance.com/en/products/bx_meter.html
Coupon: BX-MTR-FREE-AZ45H8
Giveaway: https://www.mastering.studio/
Coupon: MASTERING-STUDIO-FREE-MASTER
Introduction:
Brainworx bx_meter is a high-quality metering plugin designed to help audio professionals monitor and control their audio levels with precision. Whether you're mixing music, mastering tracks, or working on post-production projects, bx_meter offers valuable insights into your audio's dynamic range and loudness, allowing you to make informed decisions and achieve professional sound quality.
Key Features:
Accurate Metering: With Brainworx bx_meter, you get reliable and accurate metering for various aspects of your audio signal. The plugin displays essential information such as peak level, RMS (Root Mean Square) level, and dynamic range, giving you a clear picture of your audio's intensity and balance. This allows you to identify potential issues and make adjustments for optimal sonic performance.
Visual Feedback: The intuitive and visually appealing interface of bx_meter provides real-time visual feedback of your audio levels. The metering displays are designed to be easy to read and interpret, allowing you to quickly assess the overall loudness and dynamics of your audio. The plugin offers both stereo and mid-side metering options, giving you detailed insights into the stereo field and the individual components of your audio mix.
Precise Control: bx_meter goes beyond just providing visual feedback. It also offers precise control over your audio levels. The plugin features a correlation meter that helps you identify phase issues and mono compatibility, ensuring a solid and well-balanced stereo image. Additionally, bx_meter allows you to adjust the meter ballistics and peak hold settings, customizing the metering behavior to suit your specific needs and preferences.
Seamless Integration: Brainworx bx_meter seamlessly integrates into your digital audio workstation (DAW) as a plugin, making it easy to incorporate into your existing workflow. It is compatible with major DAWs and supports various plugin formats, ensuring a smooth and efficient mixing and mastering process. Whether you're working on a single track or a complex project, bx_meter integrates seamlessly to provide you with the essential metering tools you need.
Enhance Mixing and Mastering: By using bx_meter as part of your mixing and mastering workflow, you gain better control over your audio levels and dynamics. The precise metering and visual feedback enable you to achieve balanced mixes, manage headroom effectively, and ensure that your final output meets industry standards. With bx_meter, you can confidently deliver professional-grade audio that stands out in any listening environment.
Conclusion:
Brainworx bx_meter is a powerful and versatile metering plugin that empowers audio professionals with accurate metering, visual feedback, and precise control over audio levels. By integrating bx_meter into your mixing and mastering workflow, you can achieve optimal sound quality, make informed decisions, and deliver outstanding audio productions. Whether you're a music producer, sound engineer, or post-production specialist, bx_meter is a valuable tool that enhances your ability to create exceptional audio experiences. Elevate your audio projects to new heights with Brainworx bx_meter.


Website: https://www.coolmuster.com/mobile-transfer.html
Giveaway: https://www.coolmuster.com/giveaway/mobile-transfer.html
PhoneRescue for iOS (Windows) – One-Time Purchase 20% OFF
Aiseesoft iPhone Unlocker – 1 Year/3 iOS Devices 30% OFF
PhoneRescue for iOS (Windows) – 3-Month Subscription 20% OFF
FoneLab – iOS System Recovery 30% OFF
Wondershare Dr.Fone – iOS Toolkit for Win – Annual Plan 20% OFF
Wondershare TunesGo (Win) – iOS Devices – Perpetual License 20% OFF
Wondershare MobileTrans (Mac) – WhatsApp Transfer – Perpetual License 20% OFF
Introduction:
Coolmuster Mobile Transfer is a versatile software designed to simplify the process of transferring data between mobile devices. Whether you're upgrading to a new phone, switching platforms, or simply need to backup and restore your data, Coolmuster Mobile Transfer offers a convenient and efficient solution. With its intuitive interface and comprehensive features, you can transfer various types of data, including contacts, messages, photos, videos, music, and more, between different devices.
Key Features:
Wide Device Compatibility: Coolmuster Mobile Transfer supports a wide range of mobile devices, including smartphones and tablets running on Android and iOS platforms. Whether you have an iPhone, iPad, Samsung, Huawei, Google Pixel, or other popular devices, this software ensures seamless compatibility for hassle-free data transfer.
Data Transfer Flexibility: Transfer a wide variety of data types between mobile devices with ease. Coolmuster Mobile Transfer allows you to transfer contacts, messages, call logs, photos, videos, music, apps, and more. You can select specific data categories or transfer all data in one go, depending on your needs.
One-Click Transfer: The one-click transfer feature of Coolmuster Mobile Transfer simplifies the entire process. With just a few clicks, you can initiate a quick and efficient data transfer between devices. The software ensures that the transferred data remains intact, with no loss or corruption during the process.
Backup and Restore: Create secure backups of your mobile device data and restore them whenever needed. Coolmuster Mobile Transfer allows you to backup your device data to your computer and restore it back to the same device or another compatible device. This feature ensures that your important data is always protected and easily recoverable.
Cross-Platform Transfers: Coolmuster Mobile Transfer supports cross-platform transfers, enabling you to transfer data between different operating systems. Whether you're switching from Android to iOS or vice versa, this software ensures a smooth and hassle-free transition.
Selective Data Transfer: Have control over what data you want to transfer. Coolmuster Mobile Transfer allows you to selectively choose specific files or data categories for transfer. This feature gives you the flexibility to transfer only the data that is important to you, saving time and storage space.
User-Friendly Interface: Coolmuster Mobile Transfer features a user-friendly interface that makes the data transfer process intuitive and straightforward. The software provides clear instructions and prompts, ensuring that even novice users can easily navigate and use its features.
Conclusion:
Coolmuster Mobile Transfer is a reliable and efficient software that simplifies the process of transferring data between mobile devices. Whether you're upgrading to a new phone, switching platforms, or need to backup and restore your data, this versatile tool offers a convenient and seamless solution. With its wide device compatibility, flexible data transfer options, and user-friendly interface, Coolmuster Mobile Transfer empowers you to effortlessly transfer contacts, messages, photos, videos, and more between different mobile devices. Experience the convenience and efficiency of Coolmuster Mobile Transfer and ensure a smooth transition of your data.