Discover Readiris 17, PDF and OCR publishing software (optical character recognition) for Mac OS X.
Have you dreamt of an intelligent, unique and intuitive solution to manage your PDF's and paper documents? You've found it!
New interface, new engine, use OCR intelligence READIRIS 17 for Mac OS X
Readiris 17 for Mac OS X allows you to aggregate and split, edit and annotate, protect and sign your PDF's. It's also a global solution to convert, edit and transform all your paper documents into a variety of digital formats, intuitively with a few clicks.
Readiris 17 for Mac OS X, your simple and intuitive PDF solution
Readiris 17 brings a complete approach to creating, modifying and signing PDF's in an easy way.
Convert all your documents to PDF
Rapidly capture and convert your documents to editable PDF's with Readiris 17 for Mac OS X with easy management of your documents
Annotate and comment on your PDF's
Ideal for collaboration, Readiris 17 offers a group of tools to attach annotations, comments and hypertext lines which can be clicked on to reach attached documents.
Protect and sign your PDF
Nothing simpler than being able to simply sign and protect your PDF's to send them electronically

Readiris 17 for Mac OS X, the complete, intelligent OCR solution
Readiris 17 allows you to convert PDF's, images and texts in an image or scanned documents to edit in the format of your choice: Word, Excel, PowerPoint, or indexed PDF.
Choose your conversion output document formats
Readiris 17 makes digitization and conversion of your paper documents possible with one click to a variety of formats, creating accurate text with a few clicks.
Edit texts embedded in your images with OCR
The optical character recognition engine allows you to recover texts in all kinds of files, with perfect accuracy, preserving the original format for a variety of source or target file formats.
Listen to your books and other documents with your desired format
Readiris software converts all your files into audio files (.mp3, .wav), for easy and accurate readings. You can listen to your audio files on any device (tablet, smart phone or desktop) and define the audio format to use when opening a file (Window Media Player, etc.).
What are the new items in Readiris 17 for Mac OS X?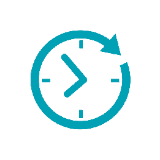 Readiris 17 is high performance: it recognizes and converts texts quickly and accurately in many languages and paper document formats.
New recognition engine
New user interface
Open documents 20% faster
Faster document management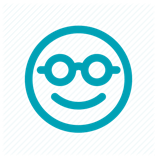 Readiris 17 is so intelligent that it integrates verbal recognition and converts all your files into audio files.
Embed verbal annotations into your PDF's
Attach various file formats to your PDF's
Annotate your PDF's with clickable hypertext links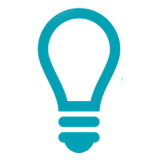 Readiris 17 is practical: you can create, modify, sign and annotate your PDF's easily.
Add a watermark on all pages
Add comments and remarks to your PDF's
Edit character styles (crossed out, highlighted, underlined, color, etc.)
Visualize all annotations in one view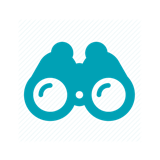 Readiris 17,
It's the PDF and OCR you've been looking for. And even more.