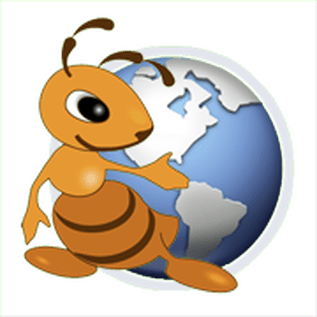 Homepage:
https://antdownloadmanager.com/
Download:
AntDM.2.10.5.promo.SharewareOnSale.com-setup.exe
–
mirror
Introduction:
Ant Download Manager is a comprehensive download management tool designed to enhance your downloading experience. Whether you're downloading files from websites, video hosting platforms, or file sharing networks, Ant Download Manager offers a range of features and functionalities that make the process smooth and hassle-free. With its intuitive interface and advanced download options, this software is suitable for both casual and power users who value speed, convenience, and control over their downloads.
Key Features:
Advanced Download Acceleration: Ant Download Manager utilizes advanced algorithms to accelerate the download speed, ensuring fast and efficient file retrieval. It splits downloads into multiple streams, utilizing the maximum bandwidth available and optimizing the download process for optimal performance.
Browser Integration: Ant Download Manager seamlessly integrates with popular web browsers such as Chrome, Firefox, Opera, and Internet Explorer, allowing you to conveniently capture and manage downloads directly from the browser interface. This eliminates the need for manual copying and pasting of download links and streamlines the entire process.
Wide Range of Supported Media: Whether you're downloading videos, audio files, documents, or software, Ant Download Manager supports a wide variety of media formats. It automatically detects media content on web pages and provides options to download specific files or entire playlists from video hosting platforms such as YouTube, Vimeo, and Dailymotion.
Download Scheduling and Queuing: Ant Download Manager offers flexible scheduling options, allowing you to set specific download times or dates to optimize your bandwidth usage. Additionally, you can create download queues, prioritize downloads, and adjust download speed limits to manage multiple downloads simultaneously.
Built-in Video Downloader: With its integrated video downloader, Ant Download Manager makes it easy to save online videos for offline viewing. Simply paste the video URL, choose the desired video quality and format, and the software will handle the rest. You can even extract audio from videos and save it in various audio formats.
Resume and Error Recovery: Ant Download Manager supports resuming interrupted downloads, ensuring that you can pick up where you left off in case of network disruptions or system crashes. It also automatically retries failed downloads, minimizing the chances of incomplete or corrupted files.
File Organization and Management: The software provides a built-in file manager that allows you to categorize and organize downloaded files based on file type, date, or other criteria. You can easily locate and access your downloaded files, perform batch operations, and even create rules to automate file management tasks.
Conclusion:
Ant Download Manager is a feature-rich download management software that offers a seamless and efficient downloading experience. With its advanced download acceleration, browser integration, support for various media formats, scheduling options, and error recovery capabilities, Ant Download Manager empowers you to take control of your downloads. Whether you're a casual downloader or someone who frequently retrieves files from the internet, Ant Download Manager provides the tools and functionalities to optimize your downloading process. Enjoy fast, reliable, and convenient file retrieval with Ant Download Manager and streamline your downloading tasks with ease.